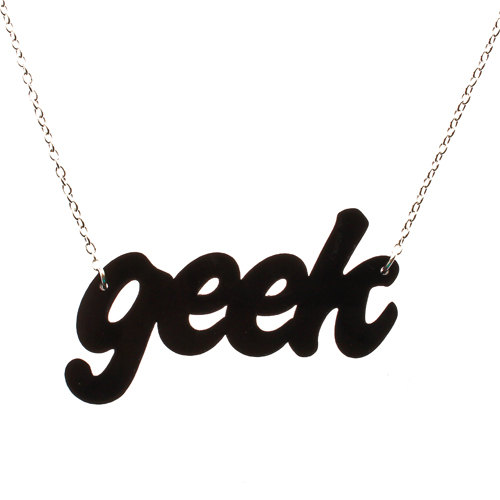 Angharad Mead writes… Name necklaces have been done to death over the past decade, but this creation from Etsy seller QuirkyBoutique gives a tired concept a fresh new twist.
Try wearing it with some thick-rimmed glasses and a wonderfully nerdy t-shirt (one of my friends has a slogan tee proclaiming 'Sex, drugs and nuclear physics' – I think that would do the trick).
The Geek necklace costs $22.00 and is available on Etsy.