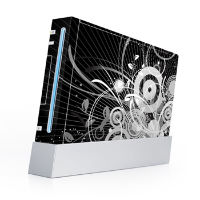 For many enthusiastic gamers the only present they want at Christmas or on birthdays is yet another game or a console. Which is all very well and good, but it is a little impersonal. Resorting to buying the latest release feels like a cop out, but you don't want to spend lots of money on something that they won't appreciate as much. What a conundrum!
I found a way around that by buying something intrinsically gamer related, yet also undeniably personal for my other half. You can create a customised skin for PS3, Wii or Xbox using online sites and templates. I didn't have the tech or the printer to print my own, but as for craftily putting it together, that I could do!
I began with a trip around the DeviantArt website.
I found someone whose art I liked (in this case a manga artist) and contacted them about producing a portrait to a brief from various photos. Luckily I found my artist straight away and agreed a cheap price, but if you are having trouble their forums are great for finding interested parties. A few weeks later I had a piece of digital art on my computer, produced at exactly the size of a PS3.
Once I had the artwork as a jpeg, I researched printing options.
The most professional site that I could find online was DecalGirl, but due to a constraint on delivery time for disorganised me, I ended up choosing the website Unique Skins, and paying lots for delivery. The actual skin, however, is cheap, and you shouldn't have to pay $25 for something that has been personally designed.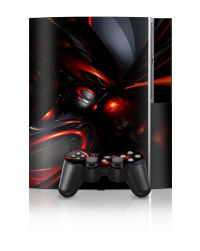 To create the skin, open their template program or communicate with their design team. It is then just a matter of uploading the image and adjusting it to look best on the outline of your console, including edges and the front. It is a good idea to have some panels of background image to use on these sides to stop the overall creation looking a little ridiculous and disjointed.
Once done, order and wait for it to arrive in the post. Make sure you buy proper skins rather than stickers, so they don't leave residue on the console or peel off. These decals are also adjustable for if you, like I did, put them on wonky first time round!
Lauren Cooke is a freelance writer, blogger and shoe addict. You can follow her on Twitter, or have a peek at her other work here.