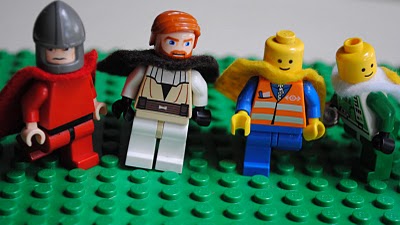 Another guest post this week from craft-loving blogger Michelle Duxbury.
As soon as I saw this fabulous and super simple tutorial from Zakka Life I just knew I had to share it. Seriously, who wouldn't want to make personalised felt capes for their Lego mini figures? I know that technically it's in the kids craft section, but I know lots of big kids who are bound to have a ball with this one.
So what are you waiting for, go download the template and get making some very special capes for your Lego folk right now!
Check out some of our other Craft posts.