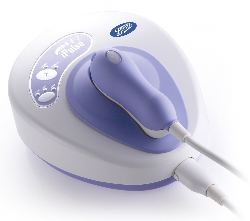 Hair removal. Tedious, time-consuming and occasionally painful. You'd think this would be something evolution would have sorted out for us ladies.
I've tried most of the methods out there for defuzzing. A brief dalliance with waxing, epilating and threading tested my (very low) pain threshold to the limit. Hair removal cream only succeeded in fumigating the bathroom and left me light-headed. Hair removal mitts gave me an appalling rash that garnered appalled looks from parents who quickly ushered their children away.
Which basically leaves me and my modest budget with the trusty razor. That's not to say I haven't eyed up the pricey salon-based IPL (intense pulsed light) courses though that promise permanent results.
So, when I was given the chance to try out the iPulse Smooth Skin IPL system from Boots to try at home, I snapped up their offer faster than you can say "Julia Roberts fuzz faux-pas"
Here's how I got on.
The product
The iPulse Smooth Skin IPL system is a compact machine that consists of a base with two control panels, and a handset that emits a short, intense pulse of filtered light. The system works when the light is absorbed by the coloured pigments in and surrounding the hair and it disables the hair follicle, helping to prevent hair re-growth.
Using it
There's a huge instruction book to read, but here's the basics:
Shave/trim area.
Apply Activation Gel
Choose your heat level (you'll find the suitable one for your skin in the book) and switch it over to 'ready'
Apply the headset to an area of hair you want to target. Once the four pins on the headset touch skin, a red light will signal it's ready.
Hit the button!
This video sums it all up.

Wins points for:
Lack of pain: I used the highest level (fair) but the pain barely registers. A quick shot of heat and it's done
Quick: It only takes around five minutes to do both areas of the underarm
Results: I can definitely see a difference. See the conclusion below for more information.
Loses points for:
🙁 Messy: You'll need to apply a messy gel before using the applicator on your skin
🙁 Small surface area covered: This means it'll take a long time if you fancy tackling your legs or any large areas of skin
🙁 Expensive: Although the results should be permanent which will save you money long term.
🙁 Not suitable for all skin types. Try the suitability tool on the Boots website to see if you can use it.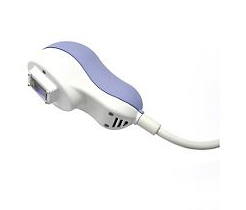 Conclusion
I've been using the iPulse Smooth Skin system for six weeks now and I can see a reduction in hair growth generally and some areas where hair has simply stopped growing. As I'm blessed (!) with red hair and pale skin, it'll take a little longer. But an extra five minutes spent once a week with this gadget is a small commitment for what could be a long-term hair-free future. Plus it's quite a bit cheaper than the courses you can buy in salons.
iPulse Smooth Skin: Boots: £274.99