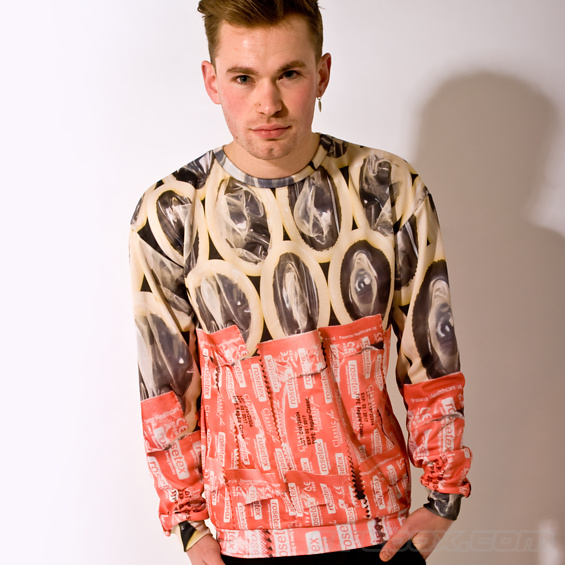 Imagine the scene, you're single, out on the pull but want to make it clear that you're all about the safe sex. Sure, you could have an actual conversation with someone…or you can just let this fetching jumper do the talking.
The Safe-Sex Sweater can be found on Firebox.com. Arguably, the 'unusual' design could act as a contraceptive in itself, scaring away any potential partners. Like condoms, the sweater comes in several different sizes. Unlike condoms, this jumper can be worn by men and women.
Oh, and I love Firebox for adding this to their description – 'Cuffs are ribbed, for your pleasure'
The sweater is part of a range of sweaters, with designs including Hamburger, Sweets, Volcano, and even several pairs of leggings with designs such as Valleys and Purple Nebula.
Would you be seen out in one of these loud designs?