At last! Exactly two years after The Woman, The Hound and that fall, Sherlock is bounding back onto our screens on New Year's Day. And today, as an early Christmas present from His Holiness The Moffat, we've been finally granted a full trailer of the upcoming series.
That sound you hear? Is Tumblr spontaneously combusting.
Let's take a closer look at the Sherlock Series 3 Launch trailer.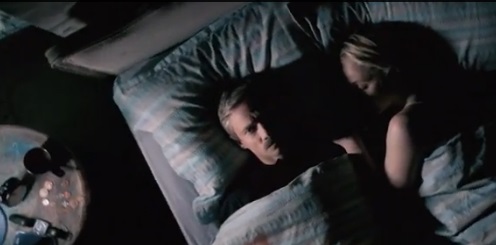 Watson's not a happy camper
"I don't care how you faked it. I want to know why." – I think Watson speaks for everyone there. As you may have guessed, after two years of thinking Sherlock was dead, finding out that he's still amongst the living isn't exactly easily digestible news.
Especially for Watson, who, much to Sherlock's surprise , has moved on with his life ("What life? I've been away.")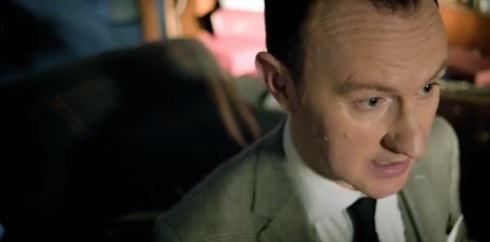 There's a raised terror alert in London
It looks like Sherlock's about to be thrown into the deep end again, as Mycroft ominously states that the terror alert in London has been raised to "critical". "An attack is coming…"
Could our new villain (Charles Augustus Magnussen, played by Lars Mikkelsen) have anything to do with that?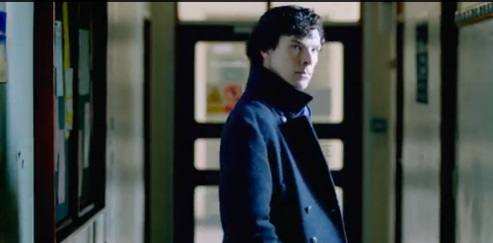 Sherlock has possibly not been in London for a while
Our man hints at needing to "get to know London again", which suggests that he's been hiding somewhere abroad. Wherever he's been, he's going to need all his wits about him…
Sherlock returns on New Year's Day, at 9PM on BBC One. Check out the full trailer below, which also includes a hysteric Mrs. Hudson, more moustache action from Watson, and a bout of wistfully gazing at London from the top of a building (the same building that James Bond wistfully gazes at London from in Skyfall, actually).