A week earlier than planned (due to a low-res leak on YouTube which made Marvel decide to put it up in HD), and to the utter delight of an entire fandom, the Avengers: Age of Ultron trailer has hit the internet.
As you'd expect, it's a whopper, with explosions, drama and an incredibly unnerving rendition of I Got No Strings from Pinocchio serving as a soundtrack. James Spader amps up the menace as Ultron, there's destruction that will make the Battle of New York look like a skirmish in a bar and there are plenty of moments to make any Marvel die-hard go OH MY GOD FEELS.
Let's have a look at the trailer so you know a bit more about what you can expect come April 24th…
Destruction, and lots of it
Veteran actor James Spader (who plays the titular Big Bad, Ultron) is not here to mess around. From the moment his narration kicks in, accompanied by shots of screaming civilians in a flurry of chaos, you know that he's going to end up making Loki and his carnage in New York look like small fry.
"I'm going to show you something beautiful," he says, as carnage reigns on the streets. "Everyone… screaming for mercy."
From the looks of this footage, they already are…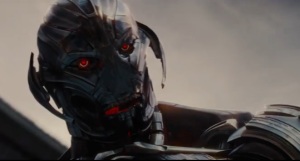 The Avengers facing personal conflicts
We already know how much Tony Stark suffered in the wake of the Battle of New York. And we've seen the good Cap and Natasha discover the harrowing truth about HYDRA. Age of Ultron does not look like it's going to let its heroes off the hook.
Bruce Banner is not looking too well, Natasha seems set for a confrontation with her past (look for the brief shot of the ballerinas…) and Tony is seemingly wracked with guilt over his role in what's happened to them. ("It's the end. The end of the path I started us on.")
Faces new and old
Now that Colbie Smulders has finished her time on How I Met Your Mother, I think it's safe to say you can expect to see a lot more of Agent Maria Hill. She's back (although seemingly not in the trailer) alongside former director of SHIELD, Nick Fury (Samuel L. Jackson, of course). He was last seen handing the reins to SHIELD over to Phil Coulson in Agents of SHIELD's first season finale.
Also returning are Don Cheadle (as James "Rhodey" Rhodes), Hayley Atwell (as Agent Peggy Carter), Stellan Skarsgård (as Erik Selvig) and Thomas Kretschmann as Baron Wolfgang Von Strucker.
Who, incidentally, ties in neatly with the two mysterious characters you first glimpsed in the mid-credits cutaway from Captain America: The Winter Soldier. Pietro and Wanda Maximoff (Aaron Taylor-Johnson and Elizabeth Olson), aka Quicksilver and Scarlet Witch, make their first full appearance here. Note the spectacular shot of Scarlet Witch sinking to her knees and letting out a terrifyingly supersonic scream.
Andy Serkis is also briefly spotted, with his role yet to be confirmed – but as yet no sight of Paul Bettany as Vision.

Cross-over potential
After a middling start, Agents of SHIELD suddenly became must-watch television after the events of Captain America: The Winter Soldier provided for a spectacular double rug pull which made the latter half of the first season almost unbearably tense. Although something like that might be trickier to pull off a second time, there are still plenty of opportunities for cross-over fun.
And considering Agent Carter is airing in SHIELD's mid season break, there's even more potential – Hayley Atwell is after all appearing in Age of Ultron…
A Stan Lee cameo
It wouldn't really be a Marvel film without one, would it?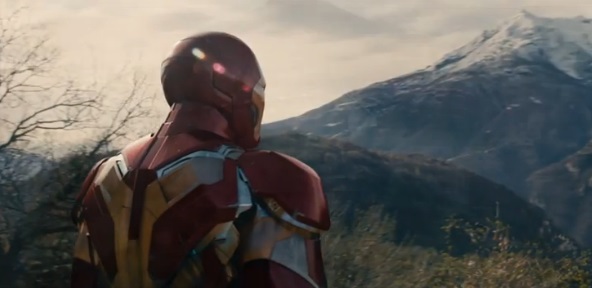 The next few months are going to be pretty exciting for the MCU fans amongst us. Age of Ultron will be the closer to Phase II, and from the looks of it it's going to be spectacular.
Phase III isn't yet on stable ground – the controversies surrounding Ant Man and the studio's reluctance to commit to a solo film for Black Widow have been casting a shadow for a while now. But for now, it's all wait and see.
So let's all pencil in April 24th, 2015 in our diaries, as that's when Avengers: Age of Ultron hits the UK cinemas.
Buy Avengers Assemble on DVD via Amazon UK – Buy Marvel's Agents of SHIELD Season 1 on DVD via Amazon UK