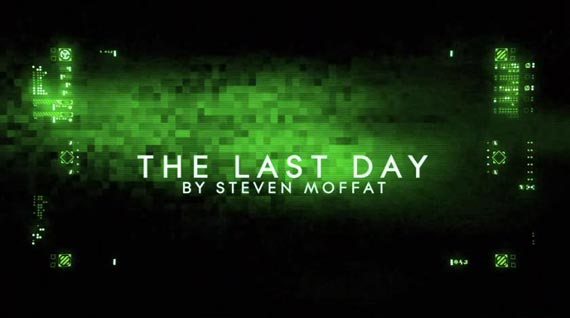 After the excitement (and that's putting it mildly) that followed last weekend's Night of The Doctor, another Doctor Who minisode has been unleashed upon the fans. Although shorter in length and with a distinct lack of any familiar faces, it's still exciting to watch… and suitably dark at that.
Spoilers after the jump! Go here and watch if you've not seen it, or download it for free (yes, it has been fixed) on iTunes.
Safest place on Gallifrey…?
The Last Day is filmed from the point of view of an unnamed Gallifreyan soldier. Through his head-cam, we can see him being addressed by a superior. It's his first day on the front lines of the Time War, and he is getting instructions as to how the head-cam works.
It comes with side effects however, as the soldier starts having hallucinations. His superior dismisses them as just that, hallucinations – and not premonitions, as he may have been told.
Another soldier enters the frame, welcoming the new guy and giving him a speech. He tells the new recruit that he's safe where he is now, as the place is being protected by 400 sky trenches – no Dalek can get in.
He then gets welcomed to Arcadia, the safest place on Gallifrey. Which, as you may remember from what the Tenth Doctor said in Doomsday, will not be safe for long – and that is proven not long after, when a Dalek manages to… well, get through the trenches. Arcadia is soon swarmed by millions of Daleks, cutting off the head-cam transmission.
The Last Day is possibly even darker than Night of The Doctor, with the last shot (a Dalek firing, the cam cutting off, an agonized scream) a chilling preview of what's to come in the main event. With no established characters, and no Doctor in sight, The Last Day still manages to be an unsettling piece of viewing – and a signal that the national supply of Kleenex might be in serious danger come Saturday night.
Check out our Doctor Who tag for more Doctor-related goodness.