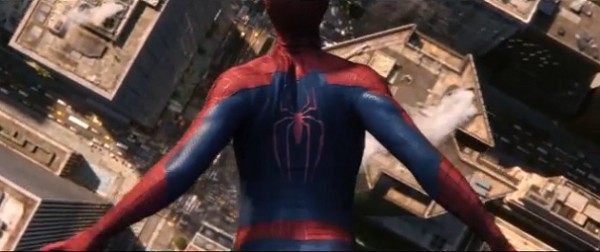 Our favourite web-slinging hero has had a pretty tough time on the big screen so far. But with last year's franchise reboot raking in a massive $752 million worldwide, not to mention decent critical praise, Spider-Man is definitely back in the game.
And, wouldn't you know!  The trailer for next year's The Amazing Spider-Man 2 has just been released. So, reason enough for a little sneak peak into what's next for Spidey…
The details
Title: The Amazing Spider-Man 2
Directed by: Marc Webb
Starring: Andrew Garfield, Emma Stone, Dane DeHaan, Jamie Foxx, Paul Giamatti, and more.
Release date: April 18th, 2014
The premise
Peter Parker (Andrew Garfield) is rather enjoying his new life as Spider-Man. Swinging between New York's skyscrapers, being a Big Damn Hero and spending time with Gwen Stacy (Emma Stone) are just some of the things that make his life wonderful.
Of course, none of that is meant to last – old friend Harry Osborne (Dane DeHaan) comes back into his life, just around the same time as some formidable villains come into the picture. With Electro (Jamie Foxx) and The Rhino (Paul Giamatti) testing Spidey to his limit, he comes to realize that all his enemies have one thing in common: a connection to OsCorp.
Sounds great! Can I see that trailer now?
You have but to ask.