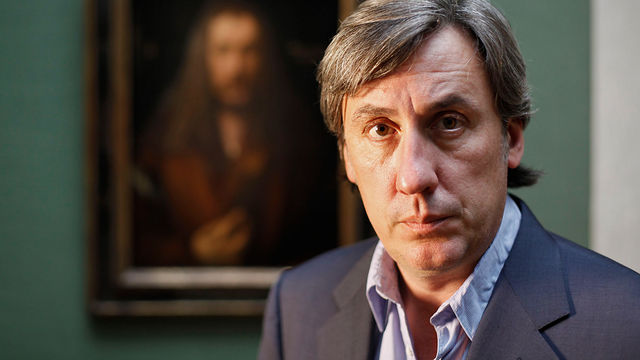 There are some things that only the BBC would dedicate a series to, aren't there, and God bless it for that. The Art of Germany, for example, is not likely to be found on Channel 5, but is one of those lovingly-made, informative, entertaining programmes that has you searching for phrases other than the cliche 'worth the licence fee alone….'
In this first episode, Andrew Graham-Dixon initially takes us through 15th and early 16th century German art, a time when artists were well aware of the realism of the Italian Renaissance, but still influenced by medieval Gothicism. Strasbourg Cathedral, likened by Goethe to a forest, is a great example, with its light, Italianate alabaster sculptures above you, and the twisted, wooden folk figures carved into the undersides of the pews below. Or Dürer's works, which display the skill of a well-travelled and enlightened artist (which he certainly was), but also the irresistible draw of those ghouls and demons that characterise earlier Germanic art.
The reason this series works is because you feel comfortable and safe in the hands of its presenter — he knows what he's talking about, and he explains the thought-processes and techniques behind these paintings and sculptures with enthusiasm and visceral descriptive language. Oh, and it is beautifully shot. Worth the licence fee alone, I'd say. Dammit.
Frankie Boyle's Hit and Miss Nights
Frankie Boyle's Tramadol Nights, which started Channel 4 last Tuesday, gave the comic licence to say all the things he wasn't allowed to say on Mock The Week; or did say but got cut out by the nervy guys in the compliance department. The show starts in familiar territory, with Frankie alone on the stage, mic in hand, abusing audience members in the front row and making jokes about the Pope, but there are sketches in between the stand-up, and, typically, the quality was pretty uneven.
Several skits did hit the mark: George Michael's Highway Code was a nice idea, and Untitled Street, a BBC soap with actors with blanked out faces and vague dialogue, made its point quickly. A reimagining of Knight Rider, as the sad tale of a messed-up drug addict, also had a great starting point, though it probably went on a bit too long. But then a Green Mile spoof completely lacked laughs, and — given free rein —  the temptation to go for shock over humour was succumbed to too many times.
You suspect this may all be an exercise in Frankie seeing how much he can get away with, and a two-fingered salute to his former employers over at the BBC — either way, a few will hail it as a cultish masterpiece, a few will send letters of angry complaint and most will, like myself, simply think it's not funny enough and not watch again.
I'm A Celeb – both mega and wicked
I'm A Celebrity has been a hoot this year. Ant and Dec have been on fine form, but the producers were always onto a winner thanks to the great mix of celebrities, with some stand-out turns from Gillian McKeith, Shaun Ryder and the eventual, and rightful, winner Stacey Solomon. I'll admit I had no time for her in The X Factor, actually, but she has proved herself to be ridiculously lovely and, as is so often the case, the voting public eventually made the right decision despite some missteps along the way. Widders, your time is short.