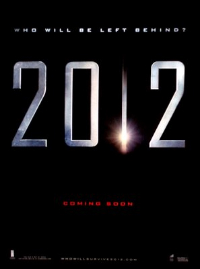 2009 entertainment so far seems to be focused on time bending and the disasters that are waiting in the wings of the near future. New series FlashForward plays around with the idea of a loss of time, and BBC drama Paradox looks at what happens if you can see a disaster occurring, before it actually happens.
The blockbuster movie 2012 looks set to follow in this trend. The film, starring John Cusack and Thandie Newton among others, is based on a predicted doomsday in 2012, and how the world prepares for the floods, earthquakes and disasters.
The story is based upon the idea of  a doomsday occurring at the end of the Mayan Long Count Calender's current cycle.
The film is from director Roland Emmerich, who has previously been behind disaster films Independence Day and The Day after Tomorrow, and judging from the teasers we've seen so far, 2012 looks to be another visual treat.

Haven't seen the trailer yet? You can check it out below.
In theatres on 13th November in the UK [LOVEFiLM]