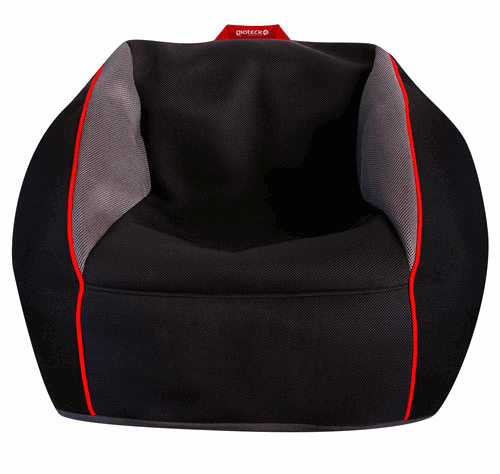 Regular readers all know that, here at Dork Adore, we're big fans of all things gadgets and tech. And with Christmas just around the corner (it's there, peeking at you…) and gifts to be bought, it makes perfect sense to do a gift guide just for all the gadget fans out there (… well, and us too, probably). So, if you're looking for tech and gadget gift inspiration, here are some helpful hints.
For the always-on-the-go gadget geek.
It may look like your average hoodie, but the AyeGear H13 is anything but. It's got 13 compartments, designed especially to safely store whatever gadgets you carry on you on the go.
AyeGear H13 – £59.99 at AyeGear
For your photo-snapping mate with the camera phone.
Whether you like taking selfies all over the city, photographing whatever strange and quirky things you come across, or snapping memories of lovely days with your friends, this smartphone camera remote control will make sure that none of those pictures come out wonky.
Snap Remote – Smartphone Camera Remote Control – £14.95 at Prezzybox
For the hardcore gamer in your life
A soft, comfortable beanbag, with a lovely textured finish and padding, which allows you to relax… while you're on the run from the infected, racing across the F1 finish line or playing missions in GTA V. Gioteck's stylish gaming beanbag (with an inbuilt 2.0 sound system)  may actually be the perfect excuse for all-night gaming marathons. And you can use it to watch films and listen to your favourite music. Best beanbag ever?
Gioteck RC1 Gaming Beanbag With 2.0 Sound System – £49.99 at Game
For your music-loving/morning commuter friend
The Sennheiser MOMENTUM on-ear headphones are probably my favourite gadget of the year. I reviewed them a couple of months ago, and am still absolutely loving my pair. Stylish, available in seven lovely colours, and comfortable on the ears, these headphones come with a cable which allows you to both control the volume and (if you're listening to music on a phone) take calls as well. Again, awesome if you're an on-the-go geek.
Sennheiser MOMENTUM On-Ear Headphones – £169.95 at Amazon UK
For the well-read geeks
Katie, meanwhile, recently reviewed the Kobo Aura HD and found that it more than matched up to any high-end e-reader around. A simple design, with an illuminated large screen makes it easy to carry around and read your favourite e-books on the go. Plus, the battery runs up to two months on a single charge – which saves a lot of time.
Kobo Aura HD Black eReader – £139.99 at WH Smith
Kobo Aura HD eReader – check out the various prizes at Play.com
For your other snap-happy friend
A fan of point and shoot cameras, Rebecca fell in love with the Samsung Galaxy Camera. A mix between a Samsung Galaxy S 3 phone and a digital camera, it's great for taking with you on the go – solid and heavy but not bulky. And it takes great pictures, which you can upload directly from your camera to all your social networks and share.
Samsung Galaxy Camera White –  £234.99 at Amazon UK.