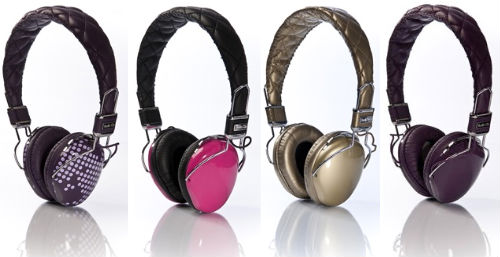 Can-style headphones tend to be a bit huge for the average ladybonce, which is why it's nice to know there are some manufacturers out there worrying about our pretty little heads. Audio Chi's W-Series have been designed to maintain studio quality audio in a much smaller package than normal cans. They also come in an array of pleasing styles and designs.
But if you shrink down the size, do you compromise the sound quality? I had a play with a pair to see. Or listen. Or something.
The first thing to note about these headphones is that the cable only goes into one side, which means you don't have to deal with annoying cable trail. The fabric-wrapped cord also handily detaches from the cans so you can free yourself from your audio without getting your music player out.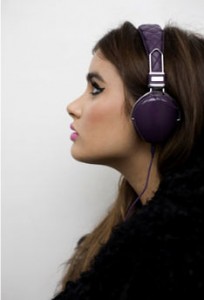 Audio Chi has thoughtfully included a 2.5mm jack attachment should you wish to plug them into one of those pesky phones without a standard jack.
That all seems fairly minor, but it's little details like this that make a big difference to a gadget's usefulness.
The audio quality is warm and clear, with a nice bass sound. It's also good for spoken word-stuff, which is handy if you're a fan of podcasts and audiobooks.
My only complaint about the W-Series is that the sound does start to leak at the higher volumes. This means there's a potential for you to be one of those annoying people on the train. However, you have to crank up the volume quite high (I would never have the volume that high, but I'm a mummy's girl).
Considering the headphones cost a pretty reasonable £69.95 and aren't noise-cancelling, I think it's a fairly small price to pay for having such a small price to pay. But I'd be willing to fork out more for a set of headphones that looked this good and didn't leak.
W-Series, £69.95 from Audio Chi.