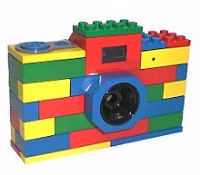 I'm not a big fan of children having a never-ending supply of gadgets. Do young kids really need a mobile phone or a flatscreen TV in their rooms?
Digital cameras, like the Lego digital camera on the right (Boots, £39.99), are different though. They promote curiosity, provide permanent mementoes and offer hours of fun.
Fancy letting your child get click-happy? Check out these alternative digital cameras for kids.
Cheap and Cheerful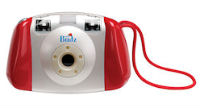 The Budz My First Digital Camera (Lloyds Pharmacy) on the left is definitely at the cheaper end of the batch at £10, whilst still maintaining the usual features.
They can use it as a webcam and a video camera too.
Star snapper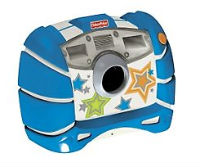 This chunky Fisher Price Camera, (£49.99, Boots) on the right is easy for little hands to grasp, and has a 1.5-inch LED screen so your child can view the images they've taken.
The 64MB of Flash Memory means it can store up to 500 photos.
Multi-Tasking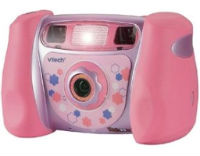 The Vtech Kidizoom Multipedia Digital Camera, is a multi-tasking little gadget. Not only does it takes photos, but it also records videos and is packed full of games to play through a TV or on the move.
You can buy it from Amazon for £61.40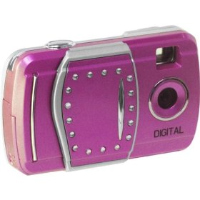 Sticker Fun
This Sticker Wizard Digital Camera on the right is for the slightly older age bracket. As the name would suggest, the camera comes with sticker software so that the images can be printed out onto a specialised sticker sheet.
You can snap it up for £9.99 from Amazon.