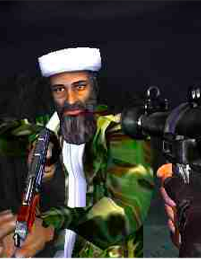 Something very exciting has been happening in the world of tech over the last couple of years.
A super-efficient industry is evolving, with ad hoc teams replacing long-term working relationships, and ideas and processes coming to be valued as highly as tangible results.
London agency Caper matchmakes digital and cultural experts. This autumn they teamed up with the University of Leeds Cultural and Creative exchange to run a Creative Technology Lab where, for the first time, technologists were paired with academics.
Each team had just five days together to work together, and out of the combined creative (and, let's face it, eccentric) brain power of academic and technologists, some fizzing idea cocktails have emerged.

One pair subverting a trivial medium to address some very serious questions are Ben Eaton, a Digital Artist, and Kevin Macnish, an ethics researcher. They are exploring the ethics of contemporary warfare through the always interesting, but not typically philosophical, practice of video game modding.
The team's premise is that computer games are often blamed for the lack of emotional accountability in modern warfare. But, rather than distancing us from these important issues, perhaps games can be simulations that bring us closer to these emotional realities? Ben and Kevin's online role-playing mod ARMA 2 hopes to find out.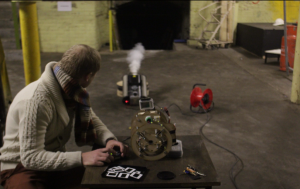 Another duo, Vlad Strukov, a Senior Lecturer in Russian Cultural Studies and World Cinemas, and Dave Lynch, a projection artist, have been developing the brilliantly apocalyptic-sounding 'Project Nimbus'.
"It's about the emotional and political potential of data, the human ability to interpret, own and share it," they say – but you'll never guess what it is from that.
What they want to do is project moving images onto everything: clouds, cooling towers, steam trains… and they'll use anything they can, to do it: planes, helicopters, paragliders – even hot air balloons.
You get the feeling projecting things onto other things can become an insatiable addiction. But if that's what it takes to bring about organisational change, bring it on.
Read more about the projects on the blog: http://leedscreativelabs.wordpress.com/