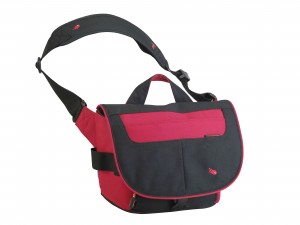 I wrote recently about the best network cases available to keep your gadgets safe and stylish.  It's not the most exciting purchase you'll ever make, but picking up a bright and beautiful bag to carry around your camera, laptop or phone will put a smile on your face more than the standard black bag.
I really like this black and red urban SLR bagz (their spelling, not mine…) a nice alternative to the usual barbie pink. It's £49.99 and has enough room to fit your camera and lenses, and various zip up areas to pop your memory cards into for safekeeping. Plus it's got double protection from water, useful in frequent British downpours.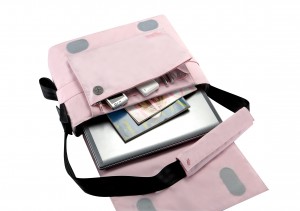 This pink laptop bag is actually really nice, probably because it's a light enough shade of pink to avoid the pitfalls of feeling like a five-year-old. It's perfect for the disorganised as it's packed full of dividers and pockets to keep everything separate, plus it has that useful little hole to thread your earphone lead through.  It's yours for £49.99.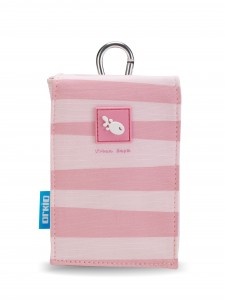 This little sock design bag (£9.99) is designed to keep your smartphone safe from knocks and scratches.  The loop at the top means you can clip it onto your belt – something I'd strongly recommend against (there's being practical and then there's being a prat) – or inside your handbag. The little pocket on the back will come in useful for storing your headphones, and it comes in quite a few colours and designs.
For more information and stockists call Swains on 0845 4504242 or email sales@swains.co.uk