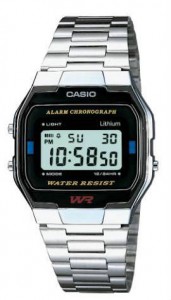 Ever hanker for the days when mobile phone batteries lasted all week and calls were never randomly dropped because your phone suddenly suffered a nervous collapse? Miss the days when your watch slightly patronised you by telling you the time in numbers and beeped every hour that went by?
Well, hanker no more, because you can still get most of your favourite bits of retro tech, and we've rounded them all up into one place in a format the internet knows and loves.
Classic gadgets worth buying
Casio Digital Watch
£15.94 Amazon
You can still buy these brand new from Casio, complete with backlit screens, all manner of clever stop-watch, timer and beep-fixated functions, and a strap you can fiddle with till it breaks.
Alternatively, search on eBay for the original 80s Casio Digital Watch and you'll find loads of people willing to sell you the real, slightly scratched deal.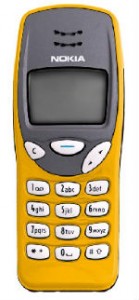 Nokia 3210
Remember when mobile phones just worked? You could ring someone, get connected to that person and then speak to them until you had finished everything you needed to say. Crazy, I know.
These days calls randomly drop in and out, some phones seem to actively repel each other, and you spend more time speaking to someone's voicemail than you do the actual person.
And don't get me started on battery life. My old Nokia 3210 used to last for days, and I rarely started a conversation with "my battery is really low so we might get cut off", which seems to have replaced "hello, how are you" as my opening sentence.
And here it is still, the Nokia 3210: an iconic phone that kick-started this crazy modern day phone addiction, the student's best-friend and one of the most successful phones ever created.
It'll never replace the Siemens SL55 as my favourite phone of all time, but the 3210 was the first phone I ever owned, and the gadget that set me off on a path towards tech journalism. And for that I am forever in its debt.
You can buy them in a choice of colours from Lekki, or rummage around for a Nokia 3210 on eBay.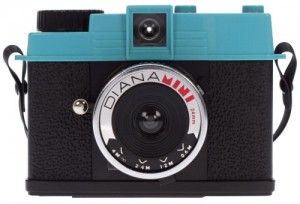 Diana Mini Lomo camera

It doesn't matter how fancy photography gets, there's something special about the slightly crap pictures a Lomo can produce. If you have any of those retro camera apps on your phone, you'll have an idea of what to expect, but there's something special about the real thing. Just remember to always shoot from the hip… or something.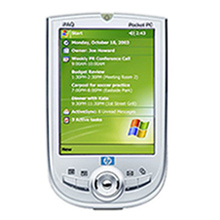 HP iPAQ h1940
I LOVED my old iPAQs — in fact, they were partly responsible for me starting my old site, Shiny Shiny. Out of sentimentality, I clung onto a 1910 and a 1940 until last year when I decided it was time to re-home them.
Within minutes of putting them on Freecycle, I was overwhelmed with excited freebie-seekers desperate to get their hands on them. Maybe not ideal for tech-heads who want the latest specs, but the thrilled guy who picked the iPAQs up took one for his wife and one for his kid.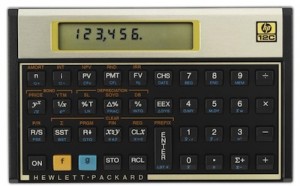 Hewlett Packard HP12C Financial Calculator
Unbelievably, these still cost over £66 to buy, which says a lot about how beloved these calculators are. My mother (from whom I inherited my love of tech) fell in love with hers back in the 80s and I think I'm right in saying that she hasn't changed the battery since.
An amazing bit of early tech that is still so good at what it does you can now buy an HP Calculator iPhone app that mimics its every move.
Don't ask me how it works, though…