Touch screen phones have been dominating the mobile phone market for most of this year, and this isn't a trend that looks close to ending. The range is extensive, and varies depending on what you need from this essential gadget. So here's a round up of some of the best:
You can't write a review of the best touch screen phones without mentioning the iPhone (right). The Big Daddy of touch screen phones, the updated iPhone 3Gs has a huge cut of the iPhone market thanks to features like its iPod function, improved camera and 'applications for everything'. It's currently available on O2 on PAYG and contract.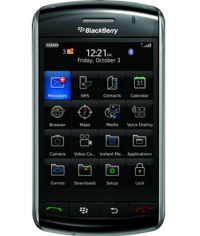 The Blackberry Storm 9500 (left) is another big player in the touch screen/smart phone market. Popular amongst business users and serial tweeters, the Blackberry Storm features camera and video recording facilities, music download function, an array of messaging options, and built in GPS.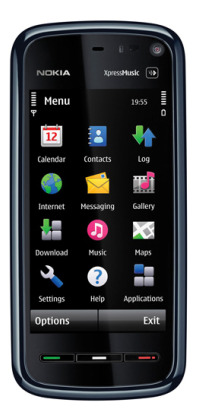 The Nokia 5800 (right) has been around for a little while now, but is a strong competitior to the iPhone, in particular with the rapidly growing Ovi Store. Phone users can download various applications, music from the Nokia Music Store, and  use the inbuilt GPS as a Sat Nav. It also comes with an BBC iPlayer, great for catching up on Eastenders on the move. It also comes with a stylus to navigate through the menu, which is useful if you're flat thumbed like me and struggle using the touch keyboard!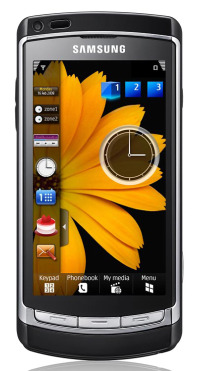 The Samsung i8910 HD (left) has a big advantage over the Nokia, a Symbian operating system. This system gives the phone optimum operating power, which comes in useful for supporting the high quality video recording function, HD screen, and customisable widgets. The phone is available from Orange for free from £30 per month.