Here at Dork Adore, we're big fans of everything to do with craft. I think it's safe to say we're also big fans of having tea and cake. And as it happens, there's a lovely shop in Clapham that combines those two and gives you a sewing café as a result.
Make, do, needle and thread
Sew Over It is the brainchild of Lisa Comfort, who set up the shop as her response to the growing feeling that sewing was becoming a bit of a lost skill. She hoped that her shop would inspire more Londoners to have a go at picking up needle and thread – looks like that's working out just fine.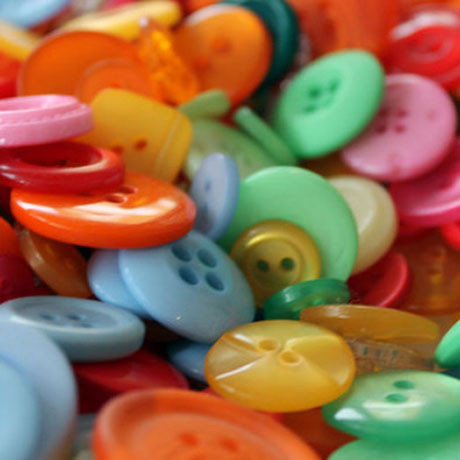 Make, do, cake
Aside from being a shop where you can buy all the bits and bobs needed for sewing, including a big range of very pretty fabrics, Sew Over It also boasts a sewing café. If you're working on a project, you can hire one of the sewing machines in the
café for £5 an hour (and unlimited pots of tea, apparently).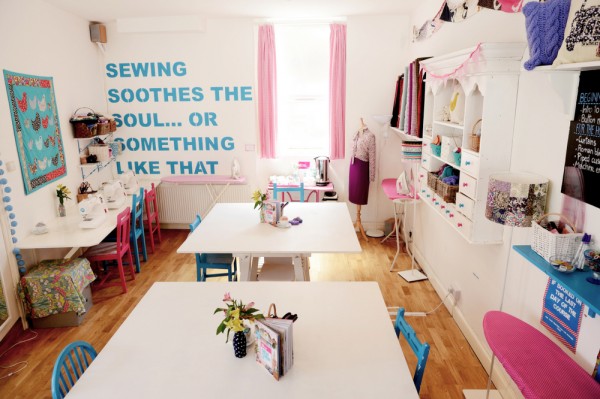 Make, Do, Learn how to sew
And on top of all that, the shop also offers a range of classes, from a beginner's Intro to Sewing class right up to their most advanced class in which you make your own 60s style coat.
Cherry on top of this crafty cake? You can also hire the shop for parties. So, if you've got a craft-mad friend who's got a birthday coming up, you know where to go.
Visit the Sew Over It website and check out what they have on offer. You can also visit their online shop , and get your hands on some beautiful fabrics (or even a copy of Lisa's Sew Over It book…)
If you want to visit the Sew Over It shop, have a go at one of their classes or work on your projects in the sewing café, you can find the shop at  78 Landor Road, Clapham North, London, SW9 9PH.
In the meantime, if you're still not convinced, watch this lovely video.