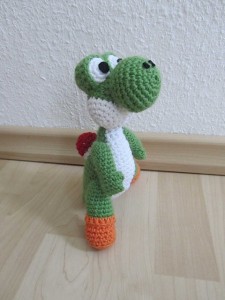 If there was ever a cute Nintendo character made to be amigurumied, it's Yoshi.
He's adorable, he comes in all different colours, he's made up of lots of round shapes. In short, he's a perfect candidate for a crochet doll version.
Nintendo's Yoshi Crochet Pattern round up
It's no surprise to discover that there are all kinds of free Yoshi crochet patterns out there — as well as plenty of patterns that cost just a few pounds.
Jessica Kneffel has made this Yoshi Crochet pattern available for free over on Ravelry (left).
Left to right
Related: