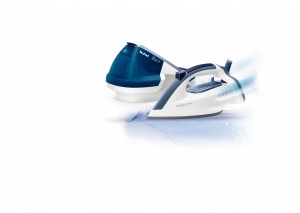 I recently got a chance to preview the latest products from homeware giant Tefal. I've mentioned before that I don't normally get excited at things like saucepans and steam generators, but Tefal's products left me seriously impressed.
The new line of Smart Technology steam generators, for instance, is a domestic godsend.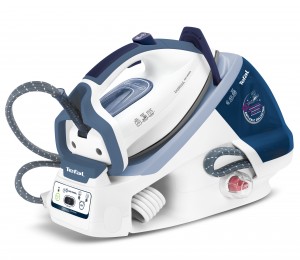 Advantages:
    universal setting – safe to use on all fabrics;
    monitors and regulates steam output for consistent quality;
    quieter than previous models;
    no risk of burning without compromising power, with 5.2 bar pressure and <220g/min steam delivery;
    Ultraglide soleplate;
    Aquaboost Vaporizer delivers unlimited 3 bars pressure electric mist spray for stubborn creases;
Time-savers
Now, this product is less exciting for me since I can't eat the items involved with it, at least not easily, and also I didn't have a personal go at it. All I know is that it was very quiet and made wrinkles disappear from silk, lace and cotton all on the same setting without setting anything on fire – and for me, this is in itself an achievement.
Furthermore, it is a steam generator, which means that it is basically a small metal hovercraft that irons clothes (I have tried a different steam generator in the past and became rather excited because it practically floats over clothing on hot little jets of air, leaving neat little parcels of clothing in its wake).
According to Tefal's research people, only 7% of people use steam generators. If you are not in that 7%, then you clearly have not tried one before – they really are majestic little time savers.
Retails from £199 pounds. Get yours today at John Lewis and other retailers.