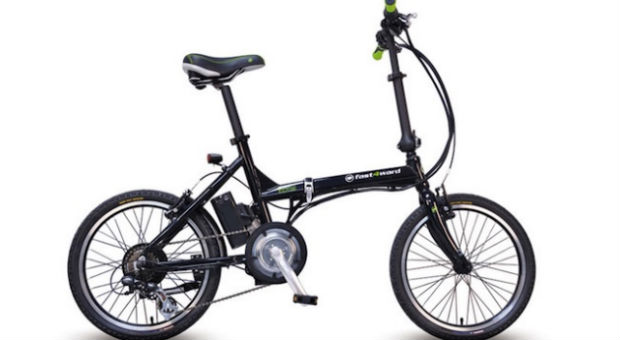 Yes, cycling is great exercise and yes, it's far better than using a car, but what if you prefer to take it easy while still getting to work faster than you can on most public transport options?
Well, it turns out cycling doesn't have to be hard work.
Ultra Motor's range of Fast4ward electric bicycles mean that you can still keep your carbon footprint reasonably low (once you've cycled off both the carbon debt of the bicycle and the electricity) without the unsightly sweat patches.
Foldable electric bicycles!

The new bikes are compact, foldable and versatile, and make a great alternative to a regular bike. With a 250w motor, you needn't break a sweat when it comes to riding up those hills because the bike will put the power in for you.
An environmentally friendly alternative to commuting via train, car or motorbike, the bikes are easy on the planet as well as the purse strings thanks to their rechargeable batteries; just 7p of electricity will take you 40 miles.
As well as all the benefits of your usual bicycle, the Fast4ward range gives you the chance to go a little faster; the motor can take you up to 15.5 miles per hour, which is 50% above the average cycling speed. So there's no need to be late to that Monday morning meeting…
The beauty of the range is that you can pick your pace; cycle all the way if you want to or if you're tired after a long day of work you can switch it on and give yourself a break. You deserve it, after all.
If you're not sure you want to take the plunge but would like to give it a go, Ultra Motor has recently teamed up with Hertz, the world's largest car rental company to allow Londoners to hire the electric bikes for just £20 a day from the Marble Arch branch.
Try before you buy – can't argue with that…