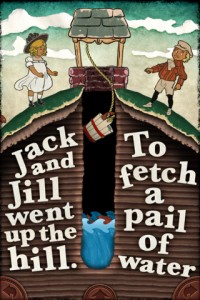 It might make you cringe at first — the idea that we're now so phone-fixated we even do our parenting remotely — but once you get over that initial gut response, you'll probably realise there are plenty of times when you'd quite like to read stories to your child when you're not actually there to tuck them in.
Nursery Rhymes with StoryTime is not only a beautifully designed interactive story app, it's also a two-way book that lets you turn the page and read the story out loud while your child plays with the characters and gives you feedback on your performance.
Check out Susi's review on Frackulous for a demo of how the iPhone and iPad link up to let you tell the story. And if you can't face thinking that you'll ever be putting your babies to bed via iPhone, just imagine how useful it would be in the car.