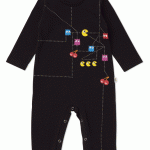 Ok, so the 80's bought us a lot of bad things. Bubble perms, shellsuits and Banarama to name a few.
One thing they did get right, though, is Pac-Man. Incredibly addictive, I used to play this game for hours when I was a kid, along with Chuckie Egg (anyone remember that?)
So, I squealed a little when this organic Pac-Man babygro (£19  from ethical retailer Green Eyed Monster) landed in my inbox this morning. Look at the little Pac-Men happily munching around the pattern! It's available in black or white.
Related: Superhero outfits for you and your little ones
And if that's not enough, check these out.
Green Eyed Monster do a few tops for boys too, including this Astro top, which is in the sale for £8.75.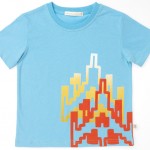 This Space Invaders t-shirt is pretty awesome too. £17.50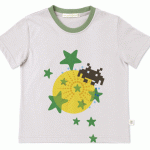 Now all you need to do is to pass on your 'brilliant' music taste with this 80s baby lullaby CD