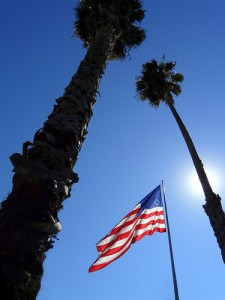 Starting to think about Christmas shopping? Perhaps considering looking a little further abroad for ideas than the high street?
Buying from the USA can still have its benefits, with products often cheaper thanks to their bulk buying power and and exchange rate that's still working in our favour, despite the recession. Designer brands in particular are worth looking at in the US.
But how can you make sure you're getting the best deal for your money?
Here are a few guidelines to make sure you save money and don't get caught out.
Shop around. Don't assume a product is always cheaper in the US. The internet gives you the option to easily compare prices, so use all those comparison sites and Shopbots available.
Take into account the extra costs of shipping, customs and VAT and you're looking at an increased cost of 25-30%
Consider the social costs as well as the financial ones. Getting something sent over from the US costs the environment a lot more than picking it up from your local town.
Remember to take into account plug sizes and wattage. Buying a pair of GHDs that don't work in the UK is a little bit soul destroying. Same goes for that box set of Mad Men that arrives in the wrong region for your DVD player.
Pay using a credit card to safeguard against fraud and give you the opportunity to claim if things go wrong.
Finally, don't just stick to the USA and UK. Look at any other countries with a great exchange rate.
You can find out more information on how to save money buying from the USA through Financial expert MoneySavingExpert
Image [Flickr user: *~Dawn~*']