This week, we've been drooling over quirky stationery, munching on Marmite carbs, playing retro games with a new tech twist, giggling at a man dressed up as Lady G and getting comic-happy with the Half Tone app.

Fancy
Fancy is "part store, blog, magazine and wishlist". It's a bit like Tumblr or Posterous, but much cleaner — and meme-free (yup, meme overkill does exist).
I use it to find new products, save new finds and collect them all in one pretty place.
It's particularly good for finding independent designers and amazing wall art. You can also follow your favourite stores, so you can get a peek at the newest products first.
It's through Fancy that I discovered the ultimate in geeky stationery products – colourful Tetris Sticky Notes.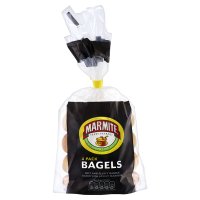 Marmite Bagels
I need to explain why these are brilliant?
Fine.
It's a marmite-flavoured bagel. Which saves you two minutes in the morning spreading the love/hate spread on your breakfast carb. Which means two more minutes to stay in bed.
At £1.39 for get a pack of 4 from Waitrose, it works out as a pretty cheap breakfast too.
Kijjaa! is a Japanese-style website game you load onto your desktop or laptop, and control with your iPhone. Download the app and enter the code given on the website, and the game will  load up. It's very much an 80s arcade-style game, with fairly basic graphics, but it's interesting stuff wirelessly controlling your battleship by tipping and moving your iPhone.
It's not quite as addictive as Angry Birds, but the particularly impressive thing about this game is the potential for further uses of this technology.
Weird Al Yankovic parodies Lady Gaga
Weird Al Yankovic and Lady Gaga really are a match in kooky heaven. Here's the evidence: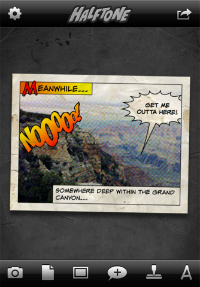 Halftone
Halftone is a new app for both the iPhone and iPad that lets you put your photos into a comic-book style frame, along with captions, sound effect icons  and grainy visuals. It's fun on the iPhone, but really comes into its own on the iPad, where you can add the tiniest detail for the perfect comic strip.
I've spend roughly 27% of my week turning my dog into a superhero using this app.
Discovered anything you think the dorks will love this week? Let us know in the comments, or send us a Tweet.