Look at this thing. It's an Echidna. Nobody would know what an Echidna was without the internet and this adorable pudding would be tossed over a cliff at birth, like so many Spartan babies lacking the mandatory six-pack. So let's take a coffee-break or two to frolic in all the bountiful goodness of the online. Sack off work for Bo. Bo, the lovely Echidna.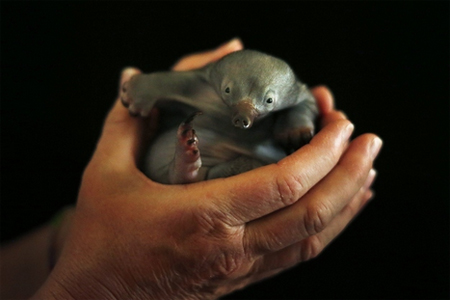 Winds of change and hope and that
Children of the world: fight
The most infectious videos of this week belonged to the kids. First, Dragon Baby; astonishing stunt technique. Second, Jimmy Kimmel is up to his old tricks, disappointing children:
Save John
This Sherlock game gives you an excuse to click on Cumberbatch's face repeatedly (as if you didn't already).
What happens when you search Google images for a : sign? See what they did there.
Friends have gone metal. Full-on scary death metal.
Dancing with Jesus features 'a host of miraculous moves'.
Cooking with Skrillex features fire. Lots of fire.
Error 406: Does not stack
Best Actor: Kitten Seymour Cattman
Cats in baths have never been as dramatic as this: