The London Comic Con MCM Expo is a massive bi-yearly event which focuses on gaming, sci-fi, TV shows, films, comics, anime, manga and cosplay. We're going to be there to cover it, so let us know if you're going!
Here are some of the highlights of this month's show!

LONDON COMIC CON MCM EXPO  |  26TH – 28TH OCT  |  LONDON EXCEL CENTRE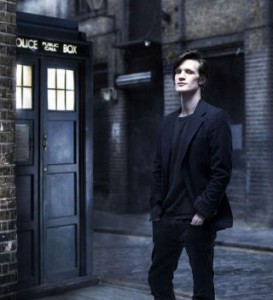 This October the Expo boasts guest appearances from Matt Smith, who will be in attendance on Friday only to promote the release of the new Doctor Who DVD (available on pre-order now).
There will also be cast members from The Walking Dead, Jeffrey Demunn (Dale Horvath) and Andrew Rothenburg (Jim), and A Town Called Eureka's Colin Ferguson (Jack Carter) and Tembi Locke (Grace Monroe), among others.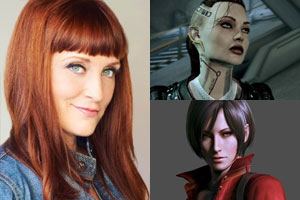 Other appearances include Courtenay Taylor, the voice artist for Ada (Resident Evil 6) and Jack (Mass Effect 2 & 3), and Ali Hillis, the voice of Liara (Mass Effect) and Lightning (Final Fantasy XIII), as well as popular sci-fi writer Peter F Hamilton.
With so many top games publishers in attendance, you will also get the opportunity to see and play a good round-up of current and upcoming games.
Confirmed games publishers include Microsoft, KONAMI, UbiSoft, Square Enix, Nintendo and Rising Star Games, offering titles such as Halo 4, Forza Horizon, Metal Gear Rising, Fable: The Journey, Tales of Graces and Assassin's Creed III.

The Comic Village is definitely worth a lengthy gander. Here you will find independent artists from the UK and from around the world. You can track down existing legends in the field and discover upcoming comicking marvels. Check out the artist line-up here.
Now that we've all got our awesome Halloween costumes up to standard, it would be a waste not to come and try them out at one of the Expo's cosplay events.
These include the Euro Cosplay Championships contest and the competitive Cosplay Masquerade.
At £10-£16 a ticket, the London Comic Con MCM Expo should be well worth a visit. For those of you who can't make it, however, we will be posting a review of the event at the end of October!