When you're part of the inner wedding circle – or when you're due to be married yourself – having a stag do can seem like a daunting experience, particularly if you're a bit of a nerd.
If you shudder at the thought of a 'typical' stag party and want to avoid wearing a slogan t-shirt branding you a "Horny Husband-To-Be", then I encourage you to venture outside of the boundaries and let your geek-infested ideas run wild!
I'm not suggesting that you throw out the pub crawl or dismiss the stag traditions, but if it's YOUR party (or if you're planning something for your geeky best friend) then why not take inspiration from your favourite movie, TV series, or comic book? Here are a couple of dork ideas for what to wear, where to go, and how to get there.
What to wear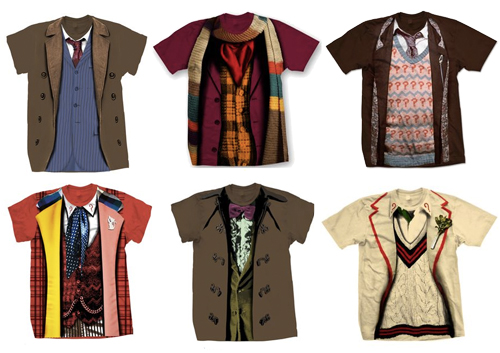 If your dream stag do involves going on an adventure with the Doctor then you've come to the right place! These amazing t-shirts spanning the Doctor's lives require no further dressing up (unless of course you want to go all out). The only question is, are you Tom Baker or David Tennant? – Forbidden Planet

With the Dark Knight Rises just around the corner, you might be interested in these bank robber masks featured in the opening sequence of The Dark Knight. Things might get a little sweaty if you plan on partying all night, but they're ideal for a small affair. Just make sure you remove it before you head over to a cash point… – Forbidden Planet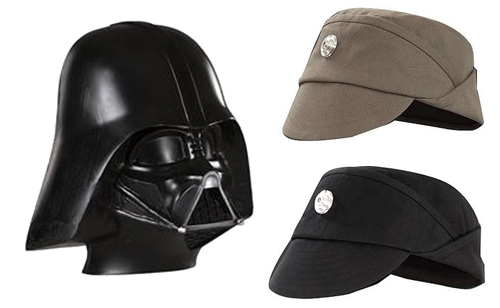 If you want your friends to look upon you as ruler of the galaxy, then why not head over to the dark side and become Darth Vader for the evening? These Imperial Fleet and Death Star officer caps make for simple-yet-effective stag do attire. – Forbidden Planet
Where to go/What to do
Zed Events is a truly unique zombie survival experience that will definitely test those gaming strategies! They currently offer two 'situations'; one set in an abandoned shopping centre in Reading and the other in a manor house in Warrington. You and your team will be given basic training, weapons, and minimal ammunition as you embark on a fight against the living dead…
If you're lucky enough to live in Australia (or if your wedding budget is particularly extravagant) then surely Star Wars burlesque is the only show to see?!
Travel in style
Ok, so technically you can't arrive in this beauty, but you can still hire the Tardis! This would make for a particularly awesome talking point and photo op if you and your bride-to-be were considering a joint stag/hen party at home.
Need to get to the stag do on time? Gun it to 88 in the DeLorean.