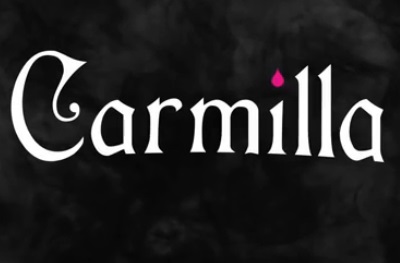 Created by Hank Green and Bernie Su, it was a modern-day adaptation of the Jane Austen classic Pride and Prejudice, with the story conveyed in the form of vlog updates.
It proved enormously popular, with The Guardian dubbing it "the best Austen adaptation around". A Kickstarter campaign for a DVD release got funded in the space of six hours, and the series got its own book.
Carmilla, based on the classic gothic novella by J. Sheridan Le Fanu, takes on a similar stylistic approach, with the story being told through vlogs from the perspective of the main character.
Created by VerveGirl TV, the series follows Laura Hollis (Elise Bauman), a college freshman at the rather sinister Silas University. In the first episode, her dorm roommate Betty goes missing after a night out, with the college maintaining that Betty has left.
Laura is in disbelief and vows to find out what really happened – especially when she meets her new roomie, the stand-offish, broody Carmilla (Natasha Negovanlis).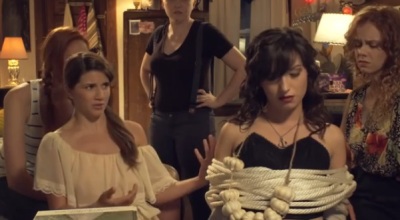 The five main characters in Carmilla are all female and all queer dominated. The show is getting tonnes of praise for its balance between comedy and darker topics.
Carmilla has set itself up as a true mulimedia, multi-platform kind of show, with story also being told through Laura and Carmilla's Twitter and Tumblr pages.
The cast is brilliant in interacting online with the fandom (called the Creampuffs, after one of Carmilla's nicknames for Laura). They even create their own behind-the-scenes features.
Feast for Geeks
So as well as being a must-watch show, Carmilla is also an immersive experience: once you get into it you're set for life. There's even a 10-part canon extension of the series up on Wattpad (called Silas Confidential) which gives you more insight into the bizarre world of Silas University.
This first season will have 36 episodes for you to get addicted to. They're all short bursts of up to five minutes, so you'll breeze through them.
You'll be begging for a second season, trust me.
Not convinced? Here's the series trailer.
Ah yes! Where can I get on board?
Follow the cast on Twitter
Kaitlyn Alexander (LaFontaine)
Read more about Carmilla on Buzzfeed
New episodes of Carmilla are online every Tuesday and Thursday.