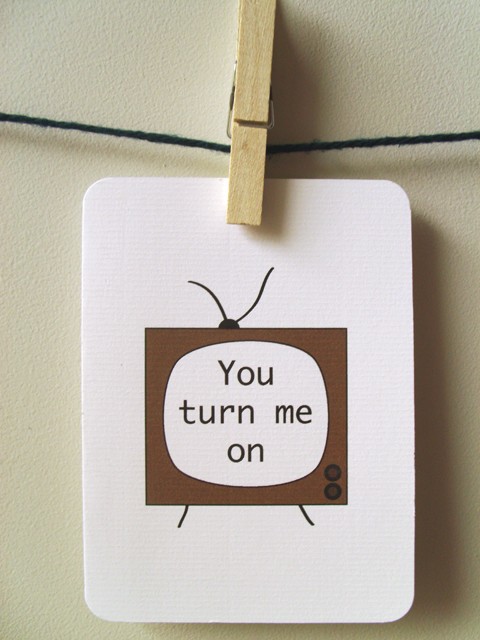 Fed up with the usual soppy mush that invades your TV over Valentine's Day?
Sick of watching Kate Hudson in the same film she seems to release every year? Salvation is here in the form of an alternative guide to Valentine's viewing.
Depending on your point of view, it's either a wonderfully romantic or woefully depressing time of year.
One thing all of us can surely agree on is that the film industry has an infuriating habit of churning out formulaic pap around this time of year, with no intention other than milking you – the innocent movie-going public – out of a few quid.
Maybe that's a touch cynical; they do also keep Reese Witherspoon and Matthew "oops my top fell off" McConaughey in regular work I suppose.
Well, don't fall for it this year!
Instead I urge you to stay in and watch one of these fantastically alternative romantic movies that may well have passed you by. For shame!
Read on for my pick of the best!
Stranger Than Fiction
I have a bit of a penchant for films starring comedians in more dramatic roles. I can't help it, something about seeing usually funny people in socially awkward or serious roles really strikes a chord with me. So I begin this list with Stranger Than Fiction.
Will Ferrell stars in this touching comedy about tax officer and human automaton Harold Crick, who begins to hear a seemingly omnipotent voice narrating the events of his life.
Things go from bad to worse when the voice prophesises his death: cue a voyage of self-discovery that includes the eternally boyish Dustin Hoffman, an incredibly macabre Emma Thompson, and a romantic interest (and free-spirited antagonist) in the shape of Maggie Gyllenhaal.
Oh and Queen Latifah's in it too if that floats your boat…?
Punch Drunk Love
Sticking with the theme of comedian-does-drama, my next pick is Punch Drunk Love. Yes, before you berate me for including an ADAM SANDLER film let me deftly rebuttal your groans by pointing out that this is, more importantly, a Paul Thomas Anderson film. This is the guy responsible for Boogie Nights and Magnolia!
Anderson manages to coax a performance out of Sandler which is both uncharacteristically innocent and subtle yet still maintaining that explosive anger which has been the calling card of Sandler since his days on Saturday Night Live.
The plot is off-beat, featuring harmoniums, phone-sex lines, and pudding (lots of pudding). It is at times quite dark, as you would expect from a P.T. Anderson movie. The cast is incredible too, with Phillip Seymour Hoffman serving up a particularly threatening and sleazy "villain".
Whatever your opinion of Adam Sandler though, this is undeniably a great performance in a very sweet movie – one that Sandler himself would do well to re-watch before he commits to his next role.
Intolerable Cruelty
My final choice comes in the form of an under-appreciated Coen Brothers comedy (do they make any other kind of comedy…?).
Intolerable Cruelty is the second of the Coen's self-titled "idiot trilogy" with George Clooney collaborating with the brothers once again and taking up the moniker of the idiot in question (for those of you interested O' Brother Where Art Thou and Burn After Reading
complete the trilogy).
Set in the loveless world of gold-diggers and divorce lawyers, Intolerable Cruelty is a tale of greed, betrayal, and – most importantly – finding true love in the most unlikely of places.
Ok, so it's got Catherine Zeta-Jones in it, but don't let that put you off. She is perfectly cast as a cold-hearted, money-grabbing, uber-bitch and she shares scintillating chemistry on screen with the ever-watchable Clooney.
Clooney is a brilliant comedy actor, and he really gets to show off his talents and charisma with a fast-paced, gag-filled script which twists and turns, and parodies the genre right until the end. The Coen's create a great balance between the cynicism and romance at the heart of the film, and play with the characters and setting with their usual mischievous charm.
Watch any of these movies and I guarantee you will have a far more enjoyable night, free of cliché, stock characters, and predictable story arcs.
Have I missed out a glaring obvious movie? Or do you just think I have awful taste. Feel free to chime in with your comments below.