The Lexus Hoverboard is a stunning thing to behold, from its classy design to the little clouds given off by the liquid nitrogen (I assume) during use – oh, and of course, it levitates! Look at it! It's amazing – it's amazing, and I want one.

Unfortunately, the Lexus Hoverboard is a prototype and will not be on sale for the general public… but I have to keep my fingers crossed because, well, just look at the thing!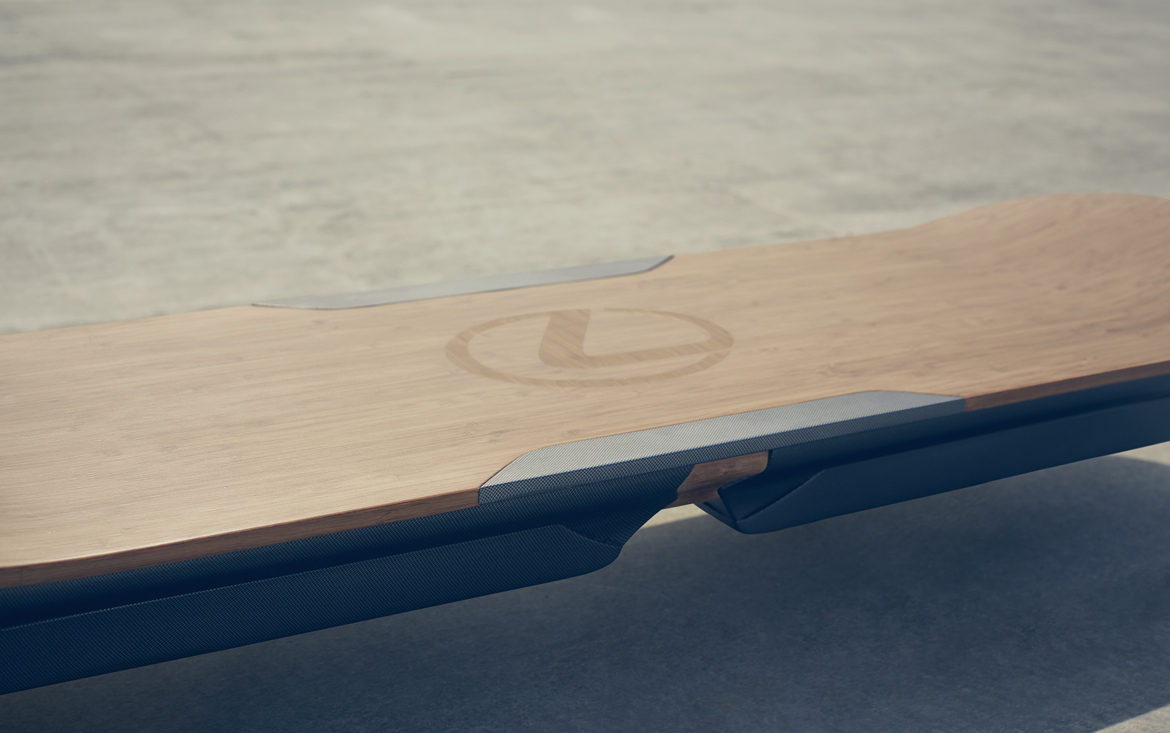 The Lexus Hoverboard uses liquid nitrogen-cooled superconductors and magnets to achieve levitation and, says Lexus, 'one of the most advanced Hoverboards ever developed'. It was designed to reflect typical Lexus features and is made using the same lightweight materials that you will find in Lexus cars, such as bamboo.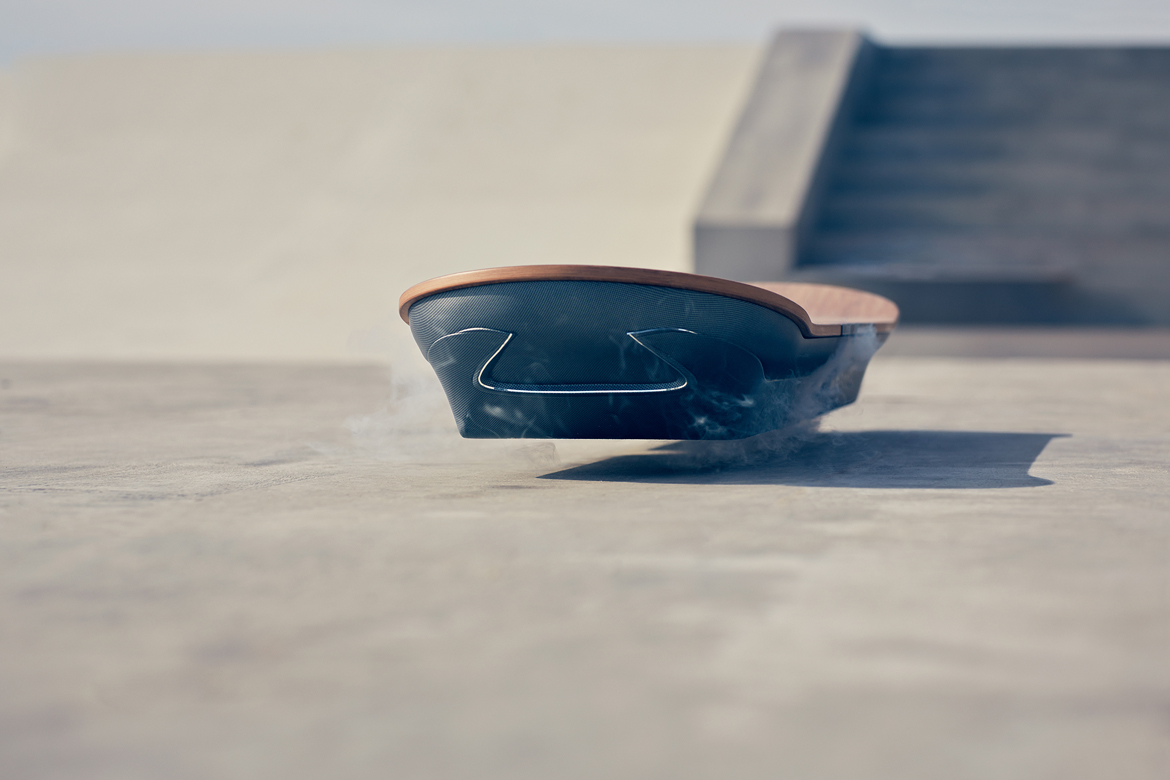 But magnetic hoverboards have been done before. They have always been expensive to produce and haven't always worked well – they require a specific type of surface to hover on, and grass/concrete/etc. just aren't that surface, which renders the whole thing massively impractical for use basically anywhere. Lexus have yet to reveal whether they have overcome this limitation.
While a series of images of the Hoverboard as well as a teaser trailer were released earlier today, these don't show a person actually riding the board. Nevertheless, I (as well as, I'm sure, the rest of you aspiring Marty McFlys) am crazy excited about the prospect of one day owning one of these babies.
The Hoverboard is part of the Lexus 'Amazing in Motion' campaign, which endeavours to show off the company's creative side.
The Lexus Hoverboard will be going through testing by some professional skaters in Barcelona over the coming weeks.