Wacom yesterday announced the upcoming Cintiq 13HD touch, the latest in the company's line of graphic tablets. It's marketed as being the next innovation in 'liberating and immersive digital creative experience' – but what are the new features, really?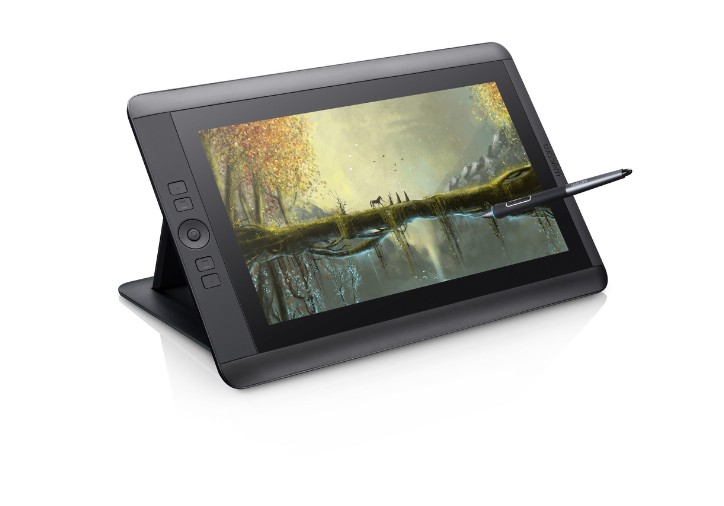 The Cintiq 13HD touch weighs in at a resolution of 1920 x 1080, with the wide-format HD-quality LED display allowing for a viewing angle of 178° and displaying around 16.7 million colours. Meanwhile the adjustable stand is best used in a choice of four settings – flat, 22°, 35° and 50°.
But the real innovation here is in the 'Pro Pen' – which recognises 2,048 levels of pressure sensitivity together with tilt regulation – with its newly added multi-touch integration feature, which allows the user to rotate, zoom in/out and generally navigate the desktop.
Four customisable 'ExpressKeys' (or express keys. Honestly, why the TM? It's almost as ridiculous as William's trademarking of 'Will.i.am' – which I full out refuse to recognise, William) and 'Rocker Ring' (ugh) also help navigation, though I don't think this is necessarily an innovation as I have similar functions on my Intuos Pro.
While I'm sure that the features of the 13HD touch are an improvement on, say, those of the 13HD, it isn't worth chucking your old tablet in the bin and running out to pick up one of these, particularly when it's set to retail at $999.95 this March.
The Cintiq 13HD touch is usable with both PCs and Macs, and will be available March 2015 through Wacom's eStore and other select retailers. For more information, visit the Wacom website.