The Floating Light from SUCK UK is a rechargeable, waterproof light that you can plop into a glass of water to instantly amp up the ambience.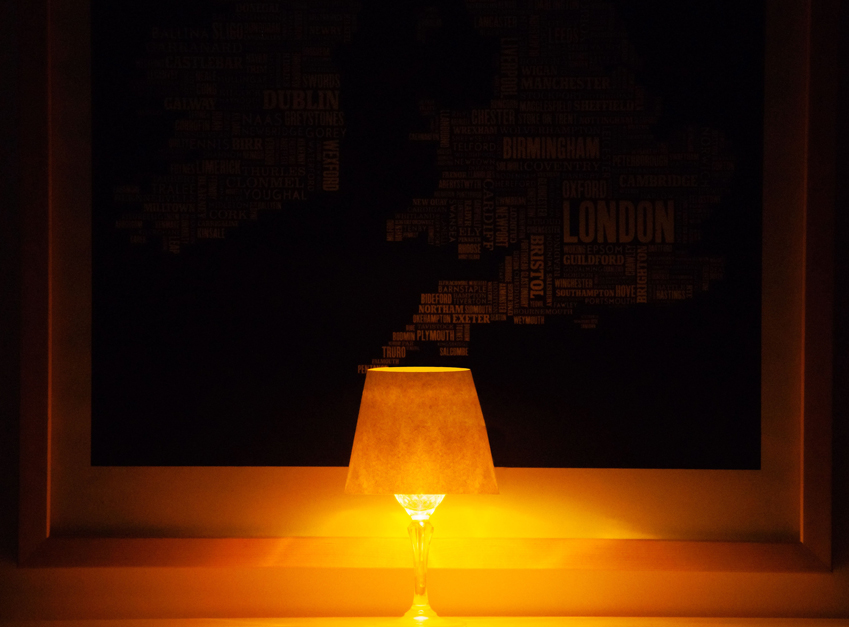 I really shouldn't get this excited over a tiny light, but I can't help it! It's just so… nifty.
For one thing, it's remarkably bright – like, you-could-use-it-to-stagger-would-be-assailants bright. It's a bit abrasive out of the water, but the second you stick it in a glass it gives off a gentle, fire-like glow, projecting the pattern of the glass out around it.
Out of the box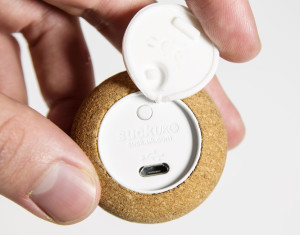 First of, you need to charge the light by peeling back the protective rubber backing and plugging it into a USB port using the USB-to-micro-USB cable provided. Info from SUCK UK says that charging takes 1 hour and provides for 3 hours of continuous light, and this is how I'd recommend you use it. In reality, if you fully charge it then the light can stay lit a lot longer (mine lasted about 8 hours) but the brightness diminishes massively after the first three hours.
The whole thing is a little bigger than a tea light and its outside is made up of plastic, rubber and cork, which helps the little guy stay afloat.
There is also a little lampshade included with the light, and this greatly resembles a coffee filter with the top cut off. It's a similar material too (paper), but it does the job and looks mildly comical while doing it. I've used it when using the light in glasses a few times, and it works fine, but I would like to get (or make) a few different shades to use it with; it's also fine without using the shade at all.
I've been using it for EVERYTHING.
I keep using the Floating Light for everything because of the lovely, soft glow it creates as it refracts through water. I've stuck it in glasses of water, like you're supposed to, with the little lampshade on top; I've taken it in the bath, where it made all the water glow in a relaxing, spa-like way. You do have to be careful not to submerge the light completely – the underside it watertight, but the backing, while protected by a rubber seal, isn't guaranteed watertight and so should only be considered splash proof.
To be honest, I've just been keeping it in my pocket a lot, even just around the house, because it does come in useful. Given how bright it is, it works as an emergency flashlight, and taking it to bed means that I no longer need to get up to turn the light off! (No, I still haven't gotten around to getting a proper bedside light – but hey, now all I need is a glass of water!)
Also, if I ever make an Iron Man costume (and, God willing, someday I shall) the Floating Light would be perfect for use as one of the hand repulsors! Seriously, it's great.
On the practical side of things, the Floating Light provides a nice and safe alternative to tea lights – I'm picturing a decorative glass candleholder, filled with water and topped with the floating light. For this reason I would recommend it massively to parents: teenagers love fire and, by extension, candles – give them a few of these and you won't have to worry about them going up in flames!
Basically, I love it and am considering buying more. I'm thinking large, serene ponds lit up during evening dinner parties (at someone else's house, naturally – my pond is filthy), glowing, coloured jars of water strung up on trees, the front room lit gently by a handful of these lights in a large bowl of water…
The verdict
The Floating Light is really effective, surprisingly useful and totally safe. At £9.95 from Prezzybox, it's totally worth it because you'll use it again and again (not to mention the money you'll save on tea lights). Check this one out.
I was sent this product in exchange for an honest review.