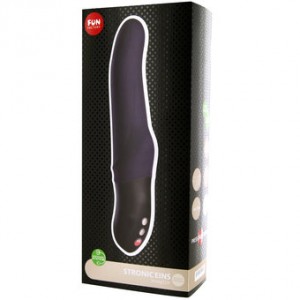 German sex toy giants Fun Factory have built up a reputation for providing cool, body-friendly toys in an array of bright colours. Granted, their toys are a little hit-and-miss sometimes (*cough* Dinky Digger *cough*) but you can generally count on Fun Factory to bring the quality to your bedroom.
And with their latest line of vibrators, they've gone the extra mile just to make sure that you'll be jumping up and down and going "YES THIS IS GOOD". 18 months of development resulted in this.
Introducing the Stronic Eins…. Be amazed.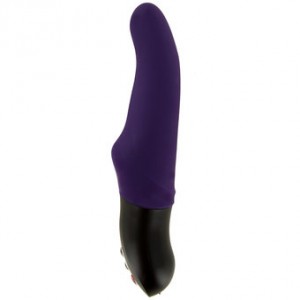 A Thrusty Toy
Despite what the name tells you, the Stronic Eins doesn't actually pulsate. Oh no. This toy mimics a thrusting motion, without using any sort of vibrations. A weight in the core of the vibrator makes the Eins move back and forth, matching the natural movements made during sex.
With a 9.5 inch length (6 inches insertable), the ability to lock it for travel and the fact that it is one toy that actually deserves the moniker "whisper-quiet", the Eins is a curiosity amongst the toys currently on the market.
It comes in pink and purple (ah heck), is made out of rigid silicone and is free of both phthalates and latex. Plus, it's submersible, so you can take it in the shower or bath.
And then there's this funky product video.
Quick specifics
Length is 9.25 inches.
6 inches insertable length.
The controller is built in, with push buttons.
A UK charger is included.
Use with water-based silicone lube as silicone lube will ruin your toy.
The Fun Factory Stronic Eins is available on the Lovehoney website for the price of £128.99.