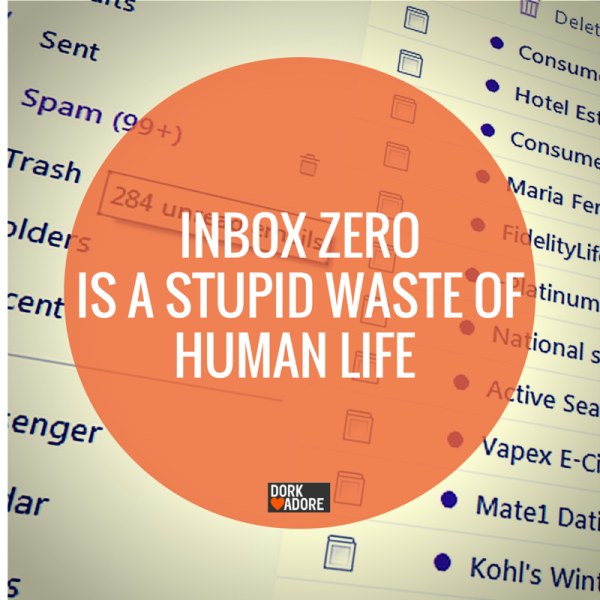 In a modern Hades, inbox zero would be a replace trying to fill a bottomless well with a sieve as a pointless task designed to drive you crackers.
What a waste of human endeavour.
The internet is awash with advice on how we can go through life with an inbox as immaculate as Gwyneth Paltrow's privates.
People have complex filing systems and all sorts of rules about answering any email that will take you less than two minutes immediately (the people who write these articles clearly never have to make the school run.)
But I have to ask you: Really? You're going to file all that nonsense? For what? All so you can look at an expanse of white when you open Gmail? Big whoop.
It's just the modern version of paper pushing. Why move an email from your inbox – the place you land on when you open your email – to a folder, the place that takes an extra click (or more) to get to? If I make the effort to create a new folder and move an email I make sure it's an email I plan on visiting often. Only the very best missives get such lavish attention from me.
If you aim for inbox zero not only will you constantly feel like a flop (it's going to be inbox 250 again in a matter of minutes and 1,250 by the end of the week), you'll also spend way too much time filing and dealing with emails that aren't worth your time.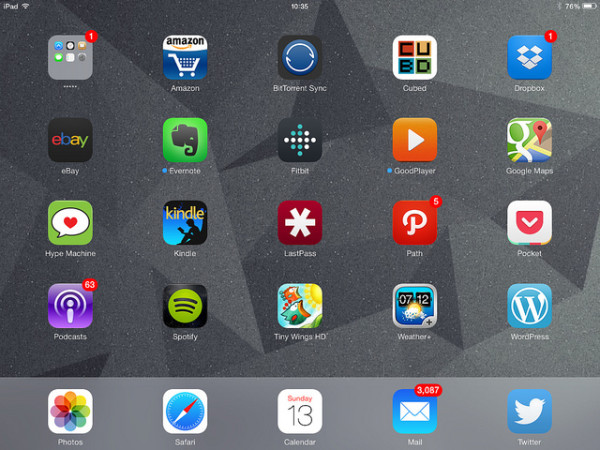 And let's face it, most emails we get are a total waste of everyone's time.
I'm not just talking about the various newsletters and sales promos we get from the shop that forced us to create an account so we could purchase something from our cousin's wedding gift list, or the queries about whether we want to follow that person on Twitter we've been trying to ignore for the past two years. Though those are time-consuming enough, of course. I'm talking about work emails from people who haven't bothered to read your original email properly and are typing you a reply bereft of all value while not listening properly in the meeting they wasted everyone's time by calling.
I'm talking about the emails from people who have nothing further to add but just want to send you this smiley face 🙂
Those emails may not irk you, but they certainly steal a tiny piece of your life. Dignifying them with inbox zero should be beneath you. You're not going to by lying on your deathbed wishing you'd spent more time, reading, filing and responding to email. And you're not going to give two 💩 about whether you left an empty inbox behind as you lie there breathing your last.
Emails steal energy.
Energy that could be spent composing epic verse or pushing back your cuticles. Or just sitting in the garden, listening to those bloody baby sparrows cheep-cheeping endlessly. If you're tidy and organised, the idea of letting your inbox turn fallow may upset you, but just think of all the tidying you could be doing in real life that won't result in bad posture and carpal tunnel!
So the next time you open – and process – the latest work email in a long chain that was sent to 10 people that just says, "Thanks!"
Next time: My grumpy guide to writing better emails. 
PS. If you want some actual useful advice, here are some great articles:
Inbox Zero vs Inbox 5000: A unified theory. (Although I disagree about two types of people. I would love to be at Inbox Zero as much as I would love to live in a tidy house with no toys all over the floor. But by choosing to (at some small cost to my mental well-being) ignore both, I get to spend my time (to the huge benefit of my mental well-being) potting up more succulents and writing ranty blog posts.