I think I can safely speak for many of us when I say that I'm really not that good at keeping up my fitness. Aside from all the other stuff that needs doing in a day, counting steps and getting enough sleep are things that seem to just magically fall by the wayside, left to linger as I sit and drink more coffee to keep me awake.
With summer peeking its head around the corner (no, really, it's there if you look closely! Sunshine!) it's probably time to switch it up and kick myself into gear, Dork Adore-style, with a touch of tech on the side. And if you totally identify with all of this, then these techy fitness aides might be worth looking at.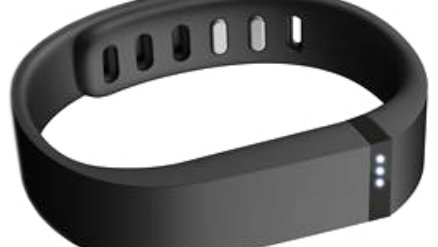 Fitbit Flex Fitness Tracker
Chances are that you've already heard about this one, as it's proving to be an incredibly popular piece of kit. In the last six months, I think about six of my friends actually got themselves one of these, which makes me feel like a bit of a slacker, to be honest.
Anyway, the Fitbit Fitness tracker acts as a step tracker, distance tracker, calorie monitor and tracks how many minutes you've been active. You get a free Fitbit account, which allows you to track your progress on their website, and two sizes of wristbands, along with a charge cable and a USB dongle. It only comes in two colours (slate and… well, black) but you can order additional wristbands if you want to switch it up and personalize your tracker.
Here's a little video, showing off how it works.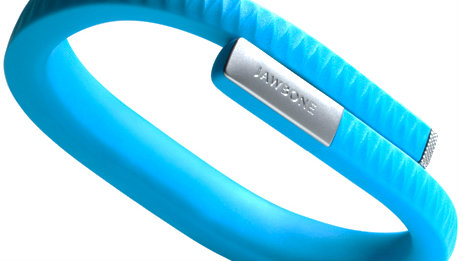 UP by Jawbone activity tracker
Aside from the fact that it's SO PRETTY (look at that colour though), the Jawbone UP seems to go just a tad further than the Fitbit. Aside from logging your workout, you can scan barcodes with it to track your food habits, set it to discover hidden patterns in your day to day activity and make it notify you when you've been sitting still for too long.
Basically, it's a nutritionist, fitness trainer and your mother rolled into a snazzy bit of tech.
Comes in blue, onyx and light grey… what is it with wearable tech and dark colours?
Garmin Vivofit
Thank god then, for the Garmin Vivofit – which, aside from the usual neutral colours, comes in teal, blue and purple. It's also got an information screen, with a red bar indicating how long you've been inactive for. It's a step calculator, goal counter-downer, tracks your distance travelled, your calories burned and how well you've been sleeping. And this one's waterproof as well, which is always a bonus. As is the heart rate monitor, in fact.
The Vivofit also wirelessly synchs to Garmin's free online fitness community, which helps you getting a more complete image of your progress. Also, because fitness is always better when its shared.
All are available from Halfords –
Get the Fitbit Flex Fitness Tracker from £69.95
Get the UP by Jawbone activity tracker from £89.00
Get the Garmin Vivofit from £90.00
Tell us… what's your favourite bit of fitness tech?