Marketed as the 'LEGO light', Light Stax LED Building Blocks are a stackable, expandable take on the regular table lamp.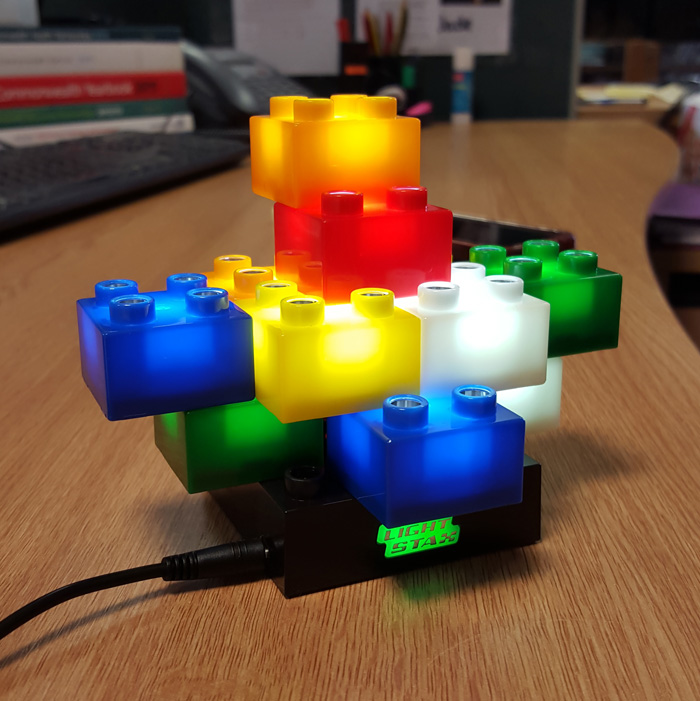 Speaking as a long-time fan of novelty lighting (more specifically, the second Tetris light and this selection of increasingly fabulous Tiffany lamps), let me first say that this light is totally ace.
Suitable for ages 3+, Light Stax would make a stimulating and creative toy (I'm actually getting one for my niece so I'll update this review if it turns out she hates it), said to 'boost creativity and imagination' and 'aid cognitive development' the way that building-block games do, and, since it isn't overly bright, it can also be made use of as a fun nightlight.
If you're worried about the thing electrocuting or stabbing your child, I don't think this would happen – the connector parts of the blocks aren't sharp or prone to giving off electric shocks, and so are safe to handle however you want.
While it is suitable for children, I must say that I enjoyed this light immensely so it definitely isn't just a toy for kids.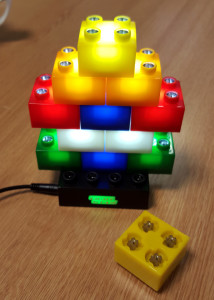 There are also three light settings: on, flashing and fading. Powered by four AAA batteries, you can press the power button on the base to light up the device for as long as you're holding the button down, or use a USB plug for continuous lighting. So long as at least one of the blocks is attached to the base of the light, the whole contraption will light up.
And here's my favourite bit: you can power up to 100 blocks with one base on batteries alone and up to 1,000 when powered through the USB cable, meaning that I can finally have that glowing fortress that I've always wanted!
Just think of the possibilities! Or, better yet, do a Google image search of 'Light Stax'.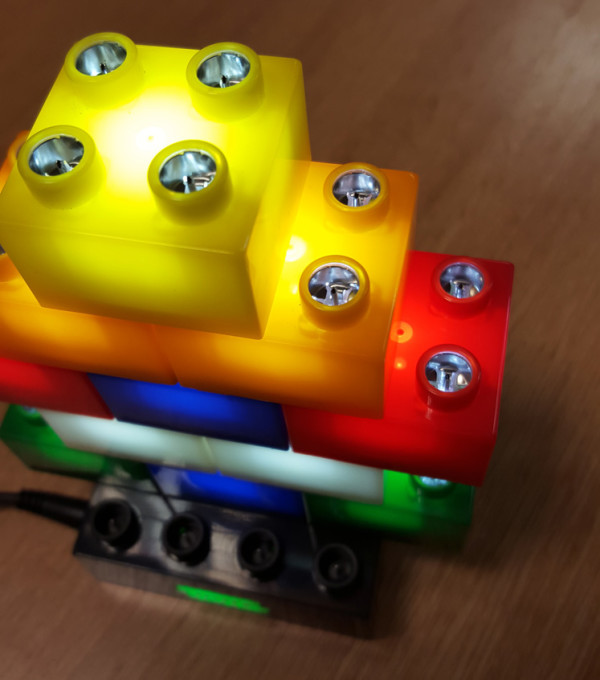 Granted, mo' light blocks means mo' money, but I think this is totally worth investing in if it's something that you'll get a kick out of.
The starter set comes with 12 light blocks (or 'stax'?), a power base (complete with batteries) and a USB cable, all at a cost of £19.99 (currently £17.95) from Prezzybox.com (so, a bit cheaper than the Tetris light).
I was sent a starter pack of Light Stax in exchange for an honest review. All views are my own.