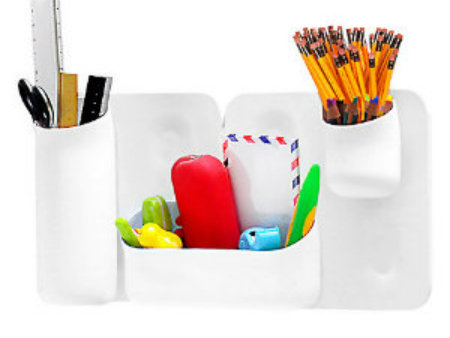 If you're a bit like me and you're constantly struggling to find space for your stuff around the house (*cough* BOOKS *cough*), then you'll appreciate a good storage hack as much as I do. Similarly, if you're itching to get gardening, but you haven't got any access to a garden (say you're living in a flat or something) then you've probably already looked into urban gardening. But, yeah, space and where to find it. It's not easy. And that's why I'm utterly besotted with this brilliant storage hack from John Lewis.
Storing upwards
The Urbio is a magnetic wall storage system, which consists of several containers that attach to each other with magnets. That way, you can arrange the containers in any way you want to suit your every storage need. It's ideal for when you've got a small space to work with – freelancers working from home, take note.
One of the great things about the Urbio is that you can buy additional wall plates and containers and organize them however you want, as big as you want and with whatever you want. Even your plants and herbs.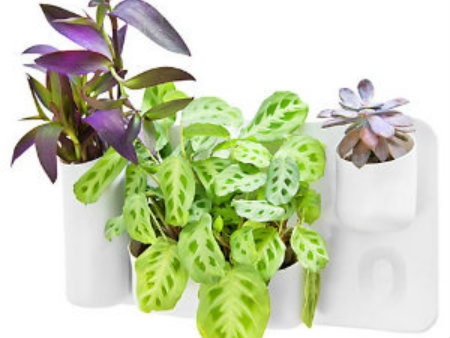 Gardening in your office/kitchen/living room…
This is where the urban gardening bit comes into play. You can use the Urbio as a planter, so if you want to green up your living space, it's absolutely ideal. Any kind of smaller plant is perfectly suited. And as I mentioned, you can buy additional pieces for your Urbio, so there's no limit to how much greenery you can plant – the only limit is your imagination.
Features
You can buy the Urbio Happy Family kit, which includes:
    2x wall plates with mounting brackets and screws
    1x String Bean container
    1x Wide Mouth container
    1x Shorty containers
All these are also available seperately, with prices ranging from £15 to £35. You can get the Urbio Happy Family kit from John Lewis (£75). You can also check out the full Urbio range.