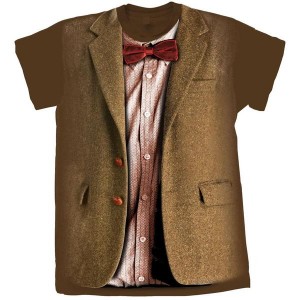 We all love our good Doctor and his adventures. But have you ever wondered how to achieve his impeccable sense of style? Well, Forbidden Planet has got the solution for that, with these t-shirts modelled on The Doctor's signature outfits.
These t-shirts, available exclusively at Forbidden Planet, are a real gem. Every Doctor, One through Eleven is represented. If you've always been a fan of The Doctor's lovably quirky sartorial styles, why not try dressing as your favourite Doctor? Or you could switch it up and go as a different Doctor depending on the mood you're in.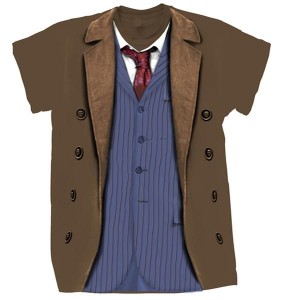 Needless to say you will never again be stuck for a fancy dress costume should you collect every one of them!
The t-shirts cost  £16.99 each and are exclusive to Forbidden Planet. You can find out if you have a store near you on the Forbidden Planet website, or you can just buy the shirts on the very same website.

But if you're not into fancy dress, never fear! You can flaunt your Whovian stripes in other ways.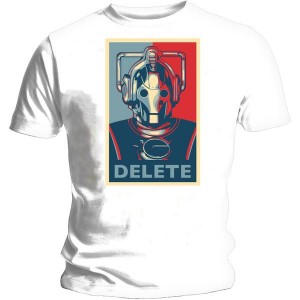 This cool Cyberman t-shirt, riffing on the Obama campaign posters, is sure to tickle anyone with a heart for the metallic evil-doers. The Cybermen are set to return to Who, so there's no better way to celebrate that impending doom than to buy this t-shirt.
Available from Forbidden Planet.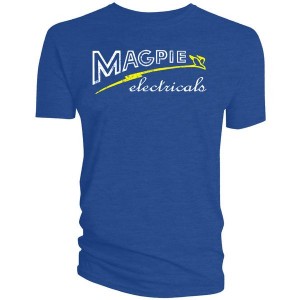 If you remember series 2's The Idiot's Lantern, you will surely remember Magpie Electicals who do not do dodgy dealings, no sir they don't. Anyway, if you liked series 2 and that episode in particular, this t-shirt makes a fun addition to your stash of geeky clothing.
Also available from Forbidden Planet.
There are plenty more awesome Who-shirts and lots of other Who memorabilia to find at Forbidden Planet, so I suggest that if you're a fan, hop in to one of their stores or have a browse online!