When you spend your life seeking out the best gadgets and lifehacks to make life easier, it's inevitable that the urge to splurge on more tech rears it head when you become a parent. As a first-time mum to a five-month-old boy, I was keen to see what tools I could find to make becoming a parent a little easier (or at least make those first few sleepless nights more bearable).
These are just a few of the gadgets I found useful as a new mum, which would make the perfect gift for anyone expecting over Christmas.
Don't worry, I've skipped the wipe warmers and post-natal waist trainers.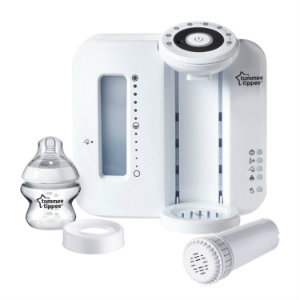 The Tommee Tippee Perfect Prep Machine
If you bottle feed your baby, the Tommee Tippee Perfect Prep Machine is a HUGE time saver. I ordered mine on Amazon a few weeks after Oz was born, and it saves us so much time. All you have to do is pop the bottle under the machine, press the button once for a shot of hot water (to sterilise the powder) then press it again for filtered cool water to  top it up to the perfect amount of formula at room temperature.
It takes me about a minute to make a bottle that can be used straight away. Prices are usually about the £100 mark, but Amazon and Tesco often do deals on it, as low as £60. Trust me, when it's 3am in the morning and you need to make a fresh bottle, that's money well spent.
I don't actually use the TT bottles as it gave him a lot of wind, so we used MAM bottles (which you can sterilise on their own in the microwave if you're in a jam)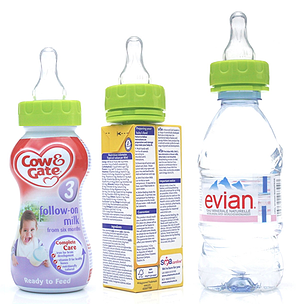 Chillipeeps 3in1 Teat
I discovered the Chillipeeps 3in1 Teat on Twitter, and ordered a couple. These funny-looking green, plastic torpedos contain a screw-on size 3 teat you can attach to travel formula bottles, cartons and water bottles. If you're popping out for a few hours, you can throw this in your bag with one of the formula bottles, and you're ready to go (saving on lots of bag space).
They've also got a 3in1 spout for older kids. They're doing lots of deals at the moment, but they're about £6.50 each.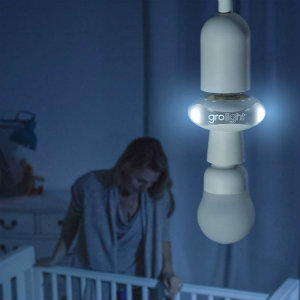 GroLight
If you're still on the night feeds, a GroLight is a great way to add just the right amount of light to your room to see what you're doing, without waking you and baby up too much. After, you can use it in your bedroom, light some candles and pretending you're in a spa treatment room rather than hiding from your kids for 5 minutes.
Diffuser
That newborn baby smell might be delicious, but the smell of nappies is grim. While using the Tommee Tippee Sangentic bin limits the pong, a diffuser can be a cost-effective and efficient way to mask smells when guests come over. Cheaper in the long run than candles, and with lots of stylish options now available, a diffuser is a great way to fill your room with the scents of your choice.
To use, you fill them with water, add a couple of drops of your favourite essential oil and turn it on. As well as smelling great, some of them are great at clearing bunged up noses during winter, and a sprinkling of lavender or citrus oils can help get baby to sleep or wake up a tired parent. Amazon have lots to choose from.
Spa day (and the offer of babysitting)
Yes, it's cliché. But a spa day with the offer of childcare is one of the best gifts you can give a mum. Swapping muslin cloths and teething gels for a swimsuit and floatation pool will be a welcome change of scene for a few hours.
Are you a new mum? What's on your wishlist?