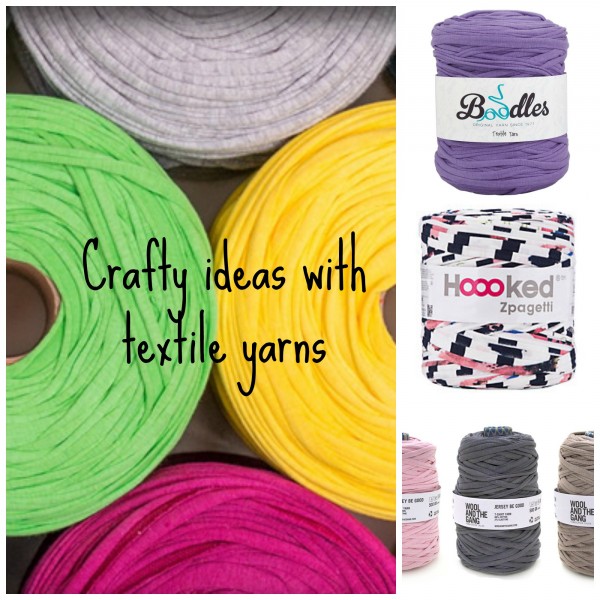 Textile yarns are becoming a big trend in crafts. But what are they?
Usually made from offcuts and leftovers from the textile and fashion industry, textile yarns can give your makes a unique spin.
The yarn is quick and easy to knit (or crochet) up, and the material is so satisfyingly stretchy, you'll be bulk buying spools of these before you know it.
I've mentioned before that I'm a big fan of chunky and easy-to-knit-up yarns, and I'm practically glued to my big knitting needles. So these are like a dream come true for me. You'll need an extra-large crochet hook or an extra-large pair of needles if you want to play with this yarn. Excuse me while I cry with joy.
The best Textile Yarn brands
There are three major brands to look out for – Boodles, Hoooked, and Wool and the Gang. Boodles and Hoooked are more widely available than Wool and the Gang at the moment. But Wool and the Gang also has a pretty big online presence – not to mention a community of talented people they've dubbed Gang Makers (knitters and crocheters who sell their WATG makes via their website).
All three are well worth checking out. If you're planning on investing in a spool or two and a set of extra large needles/extra large hooks (not that I think you don't already have them!), here are a couple of free patterns for textile yarns to get you going.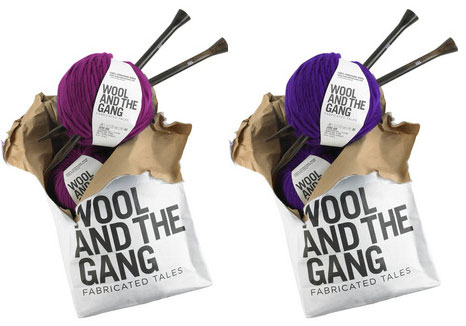 Crochet
Knitting
Get Boodles, Hoooked, WATG and many other textile yarns from these places: