Posted by Katie Lee on March 7, 2014 · 4 Comments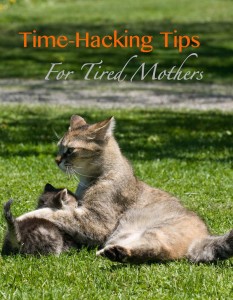 When I had my first child I couldn't understand how I would ever leave the house before midday again. Then I had my second child and wondered what the bloody hell we were playing at. Now we have to stop ourselves from getting to places before they're open.
A few of my friends have had babies recently and I've seen the same bewildered expression on their faces that I used to have on mine – usually when I suggest we meet somewhere at 10am. They *literally* can't compute how that would be possible.
These aren't time saving tips for dealing with your child more efficiently like some kind of Wonder Parent, these are time-saving tips for helping you to function as a human whilst caring for people who don't even have enough self-discipline to put their shoes on without stopping 10 times to faff about.
Google+