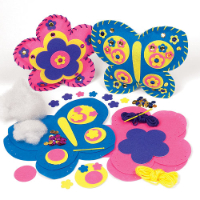 Fancy giving your progeny a passion for crafting? Have a look at these craft kits for inspiration.
Step-by-step Sewing
This Mini flower and butterfly cushion sewing kit (£6.96 from Baker Ross) on the right will teach your child the basics of sewing, allowing them to create their own flower or butterfly cushion.
The needle is plastic and the shapes are pre-cut, so the set is safe for little hands too.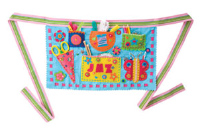 Crafty creations
This Crafty Apron set on the left (£11.99 from minimakers.com) comes with various bells and whistles to allow your child to create an apron suitable for baking or safely storing scissors, knitting needles and various other crafty supplies. It's suitable for 7 years and up.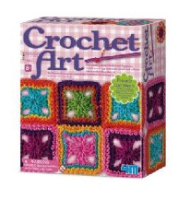 Clever crochet
Perhaps they would prefer a craft where they can make their own Amigurumi?
This Crochet Art kit on the right (Amazon for £9.77) has enough wool and supplies to create a coaster, handbag, place mat or belt, and eventually their own cuddly toy.
The kit is simple enough for a child of 8 years plus to pick up, and there are plenty of tutorial books available too.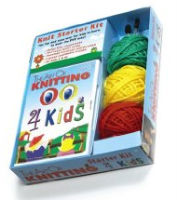 Nuts about Knitting
Think they'd prefer to try knitting? They could try out this Knitting for Kids – Starter Gift box on the left.
The set comes with a 99-minute DVD, animated story to help with the learning, three different coloured balls of wool, knitting needles and a tutorial from seven-year-old knitter Ryan Anderson. The gift set is available from Amazon for £12.98.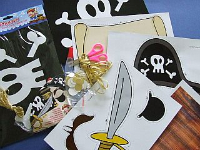 Potty about Pirates
All a little too girly? I spotted this 'Create Your Own Pirate Kit' on the right on littlecraftybugs.com for only £1.99.
The kit comes with everything you'll need to create a hat, flag, eye patch, moustache, sword and treasure chest.