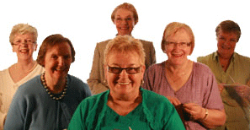 You know that TV advert for the breakfast cereal Shreddies, where a group of  grannies knit every single individual Shreddie? Clearly some eagle-eyed marketing mogul noticed the potential and snapped them up for a new fashion venture.
Grannies, Inc is a company that offers customers the opportunity to choose a beanie design and get it customised to their needs by a team of nimble fingered grannies.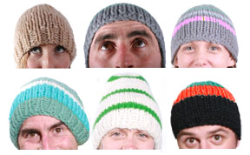 The company is actually the brainchild of Katie Mowat, who heads up a team of six grannies and one small and adorable dog.
Katie admits to having a massive passion for beanies, with over 100 different products in her collection.
The beanies range in colour and styles, with prices starting at around £20.
Each beanie comes in three sizes, with the option of choosing the colour of each stripe. You can even add special details, like ear flaps and pom poms to the design.
Fancy a hand knitted personalised piece of head furniture?