It's the start of the cleaning wars! This may not mean much to you but if, like me, you live in a rental property that's so white even the stairs are painted white –with a TODDLER – then you'll be excited to know that home cleaning is getting a digital makeover.
In the last couple of years both TaskRabbit and Homejoy have launched in the UK to complement local Brit businesses Mopp and Hassle.com. Which one is better though? This former housekeeper decided to find out.
How has home cleaning become digitized?
You might think that digitizing the domestic cleaning business stopped with robot vacuum cleaners – not so. Both Mopp and Hassle.com work like virtual cleaning agencies helping you find, book, and pay cleaners for both one-off and regular cleaning gigs.
Both companies have super easy websites and apps to do this meaning that now only analogue losers have to drive to the Tesco ATM at midnight to get cash out for the cleaner the next day.
Convenience: Equal
Company & Background
People really moan about the youth of today but they obviously have cleanliness going for them. Both companies have hip young Entrepreneurs at the helm: former City professionals Tom Brooks and Pete Dowds in the Mopp corner and Jules Coleman for Hassle.com
Brooks and Dowd conceived of the idea for Mopp after trying to find a cleaner following a large house party. (I get the sense Brooks & Dowds weren't living in the kind of shared housing I experienced in my 20s).
Similarly, Coleman, was struggling to find a piano teacher online. Wait! What? Here's the core difference – Hassle.com wants to be some sort of Match.com for all sorts of services; carers, tutors, personal trainers etc. After launching with 27 different services they are currently focussing on cleaners only. Whereas Mopp just wants to be "the best cleaning company…".
Despite my huge admiration for Coleman who learned Ruby on Rails in six weeks to build the first version of Hassle.com I personally prefer businesses who just focus on doing one thing really, really well.
Winner: Mopp
Quality
Here's the biggie – how well did they clean? Both were good but left me with doubts. It's what happened next that really differentiated the two.
Both asked for feedback after the clean but Mopp's email form was the cleverest bit of psychological trickery I've ever seen – asking me to rate my cleaner on whether I'd recommend her to a friend. I selected the diplomatic 8/10 'Undecided' rating.
Hassle.com asked me outright to rate the cleaner herself. Unable to live with myself for destroying a woman's livelihood over one house clean I dithered. Then I became irritated with having to sign-in to the site before I could complete the feedback form. It's a small thing but not exactly hassle-free.
The 'Undecided' response triggered a call from Mopp's people who took some more details and reassured me this process was helpful for both cleaners and clients to get the best possible service.
Hassle.com also put a call in to me which I missed. They didn't leave a name or contact number, or send an email asking me to follow up with more info. I have to confess I couldn't be bothered chasing them down. More hassle, right? So, I did what anyone would do – I sent a friend a discount voucher for Hassle.com and encouraged them to book a clean.
They also found their clean with Hassle.com a little sub-par but things got really exciting when the cleaner took a complaint call in front of him, WHILE CLEANING HIS HOUSE. We were both left with the sense that Mopp has quality control sorted while Hassle.com still has some work to do there.
Winner: Mopp
Summary
Both companies have successfully used digital technology to make an industry smarter. But I also like that they've helped define a fair market rate for cleaning – £10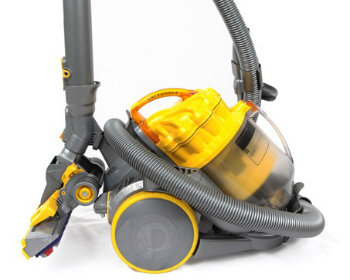 p/hour – that is beneficial to the clients and the cleaners.
Mopp sent me case study info on how their cleaners love the service. Even though Mopp takes a cut of their earnings, many of the cleaners feel they get paid better, and hired more often, through being with Mopp.
I can deal with my middle-class guilt when using services like Mopp and Hassle.com because they enable fair and legal work for people who are often pressured to take cr*ppy cash-in-hand jobs to support themselves.
Hassle.com is good, it pretty much works, it will do even more in future. I just feel that Mopp ultimately achieves more with regards to connecting customers with quality cleaners.
I now use Mopp.com for a regular weekly clean. The first time in my life I've ever done so. Win!
[Disclaimer: As part of the review Mopp provided me with a complimentary 2 hour home clean. I approached Hassle regarding the review but there was no response. I paid for my own 3hr clean with Hassle and have been paying for regular cleans since the freebie with Mopp]