Boo!
It's the most wonderfully creepy time of the year today as Halloween is finally upon us! Here at Dork Adore, we've been giving you tips to hack your Halloween all month, and because it's the big day we thought we'd do a big round-up in case you're in need of some last-minute inspiration.
So if you're wondering what to do, are at a loss for what to wear or just want to stay in with a creepy film or book, you needn't fear (well, maybe you do…) because we've got all bases covered. Here's our big, spooky, chilling and terrifyingly dorktastic guide to Halloween 2014.
What to watch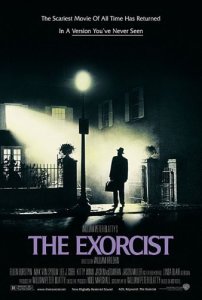 Last year, I lovingly compiled a post of classic horror films to watch on Halloween. If you pick just one of my suggestions from that post, make it William Friedkin's masterpiece from 1973, The Exorcist. It's a classic, it's perfect if you're not that into full-on gore and it is still incredibly disturbing to watch.
If you're planning to find your scares at the cinema, look no further than Jennifer Kent's The Babadook. It's been hailed as the scariest film this year, and judging from just watching the trailer, they could be on to something. Or if you're not up for the nights of nightmares The Babadook will almost certainly bring you, Daniel Radcliffe and Juno Temple star in Horns, an adaptation of the book by Joe Hill (yes, it's the one where Daniel Radcliffe grows a pair of horns…).
For a more left-field, but nonetheless disturbingly scary suggestion, it's time you get well acquainted with upcoming film maker and YouTuber Hazel Hayes. A huge horror fan, her new short film Dementia (created as part of the YouTube Space House of Horrors competition, in partnership with Legendary Entertainment) won her a workshop with Guillermo del Toro, who called her "quite disturbed"…  Earlier this year, Hazel made another short film, called Super Brainy Zombies – which, if you're in the mood for a different take on the zombie genre, is well worth checking out.
What to make
Have a look at one of our crafty Halloween round-ups – whether you fancy making Minecraft Jack O'Lanterns, a Count Dracula cross stitch or a pumpkin harvest crochet hat, we've got you covered.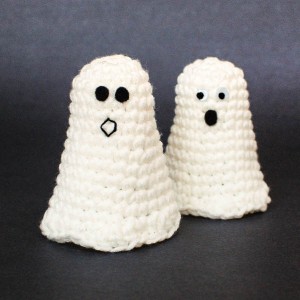 If you're stuck for a costume and need to resort to your DIY skills, our own Michelle wrote this easy DIY Halloween costumes round-up a while back.
Food plays a big part in Halloween celebrations, and Tesco's Real Food website has a veritable treasure trove of Halloween-themed recipes. Personal favourite? The meringue ghosts.
Or if you need a bit more visual guidance (and a big belly laugh or two while you're cooking), YouTubers danisnotonfire and AmazingPhil (best friends Dan Howell and Phil Lester) made this absolute classic of a video in which they show you their recipe for a Halloween brownie graveyard.
What to read