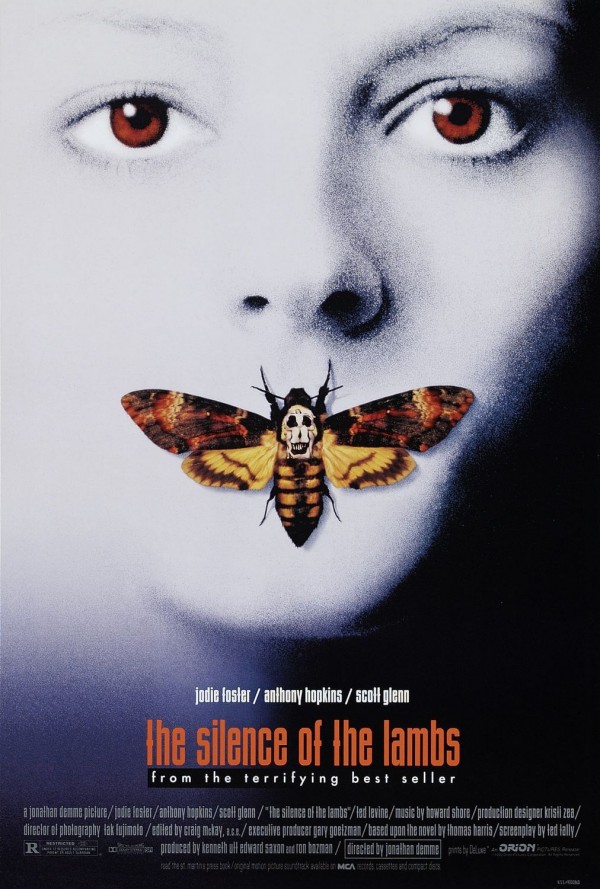 Happy Halloween, Dork Adorians! If you're a fan of all things scary, ghoulish and absolutely terrifying, then today is your lucky day.  And if you're planning to watch a couple of scary movies tonight, I've got some suggestions to get you going.
Halloween (1978)
Why?
John Carpenter's perennial indie classic might be 35 years old, but it still stands as one of the most effective chillers of all time – and that score still scares, years later.
What's it about?
On Halloween night, 1963, six-year-old Michael Myers stabs his older sister to death with a kitchen knife. Fifteen years and one stint in a psychiatric hospital later, Michael escapes, and goes after teenager Laurie Strode and her friends – but is unaware that his psychiatrist, Dr. Loomis, has followed him to his hometown of Haddonfield, with the suspicion that Michael will kill again.
Buy Halloween on Blu-Ray on Amazon UK.
The Omen (1976)
Why?
Spinning several sequels, and (as is custom these days) a remake in 2006, it's easy to forget just how chilling this story is. An unusual antagonist he may be, but you can't help feeling unease at the sight of little demon Damian Thorn. Or the sound of the Ave Satani on the soundtrack.
What's it about?
After their son dies at birth, heartbroken diplomat Robert Thorn is convinced by the hospital chaplain to secretly adopt a newborn, whose mother died at the same time. Thorn agrees, not mentioning to his wife that the child is not theirs. They name the child Damian and take him home. Soon after, mysterious events start plaguing the Thorn family, slowly convincing a local Catholic priest named Father Brennan that Damien is not human…
Buy The Omen on DVD at Amazon UK.
The Exorcist (1973)
Why?
William Friedkin's effective adaptation of William Peter Blatty's 1971 novel sent shockwaves through the world upon its release. It might not look that terrifying all those years later, but even the biggest contemporary gore-hound would be hard-pressed to deny the chills running down their spine at the first chords of Tubular Bells…
What's it about?
Actress Chris McNeil begins noticing changes in the behaviour of her daughter Reagan, such as a torrent of swearing and an abnormal amount of strength. She's taken to the doctor, but the tests prove inconclusive. What Chris doesn't know is that her daughter is being possessed by an ancient demon named Pazuzu, pretending to be her imaginary friend called "Captain Howdy"…
Buy The Exorcist on DVD at Amazon UK.
A Nightmare on Elm Street
Why?
Re-released in theatres for the BFI's Gothic Season, the original A Nightmare on Elm Street is a sombre, violent ode to the things that haunt you while you're in bed. Countless sequels (seriously, I have no idea how many) and the obligatory reboot/remake don't take away the scares from Freddy's original screen debut. Whatever you do… Don't. Fall. Asleep.
What's it about?
A mysterious man starts stalking the teens of Elm Street in their dreams – only this man, sporting a glove with razor-sharp knives embedded in the fingers, is very much real and very much dangerous.
Buy A Nightmare on Elm Street on DVD at Amazon UK.
The Silence of The Lambs
Why?
The second, and probably most effective attempt to bring Thomas Harris's book to the big screen, The Silence of The Lambs introduced us to the fearless FBI agent Clarice Starling, and the fearful (but always erudite) killer Hannibal Lecter. With Bryan Fuller's take on the Hannibal mythos proving a surprise hit (a second series is currently in production), Hannibal the Cannibal has a new lease on life in the form of Mads Mikkelsen. But it's always worth it to go back to Jonathan Demme's early 90's classic, not in the least because Anthony Hopkins provides such a… tasty performance.
What's it about?
Rookie FBI agent Clarice Starling is put on the case of serial killer Buffalo Bill, who skins his female corpses. To get to the bottom of Bill's psyche, Starling is tasked with interviewing a former psychiatrist named Hannibal Lecter – who happens to be a cannibalistic serial killer on the side…