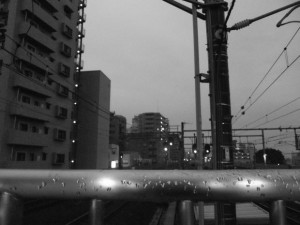 Summer is on its way. No, really, it's coming. You'd be forgiven for thinking that it was bypassing this country entirely, since all we've had in the past few days was clouds and rain. Oh, and the wind, let's not forget about the wind.
So, the weather has, for now, scuppered our chances of sitting in the park and getting a tan on. What to do, what to do? Well, you needn't worry, because Dork Adore has the solution.
Presenting five things to do on a rainy summer day!

Stay In
The first thing that comes to anyone's mind on a rainy day is to just forget about the outside world and stay in. And to you I say YES. Staying in is a wonderful thing to do on a rainy day. It means you can bury yourself in that book you've been trying to read, or play catch up with the latest series of Game of Thrones, and all while wearing your baggiest pyjamas. Rain? What rain? When you're immersed in the world of Starks and Lannisters, the outside world doesn't really exist.
Catch a film
Another thing that immediately springs to mind is going to the cinema. And it is my preferred way of spending a rainy day. Or any day, to be fair. Sitting down with a huge bag of popcorn and a massive drink, in the dark, watching things unfold on the silver screen… aah. And with so many absolutely epic films coming towards you this summer, you are spoilt for choice.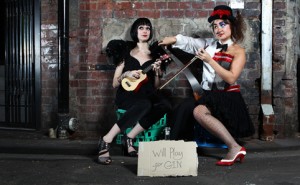 Brave the rain and go to London Wonderground
If you're not keen on staying inside during the bad weather, you needn't worry. Pack your best umbrella and weather-proof shoes and head into London for London Wonderground. Now in its second year, the festival has set up its Spiegeltent at the Southbank and will stay there until the 29th of September, so there's plenty of time and plenty to take your fancy. Recommended are the Friday Night Freakshow, hosted by my lovely friends EastEnd Cabaret and Frisky And Mannish's School of Pop.
Get your craft on
So old school, yet so relevant. Crafting is a perfect way to spend a day inside, and you can do pretty much anything you want with any material at hand. Get some huge sheets of paper out, gather old magazines and Sharpies and make a massive collage. Get out the knitting needles or the crochet hook and go to town on some wool. Sew yourself a skirt, make a vision board, anything really.
And if you're stuck for ideas, take a look at Dork Adore's Crafts tag for inspiration!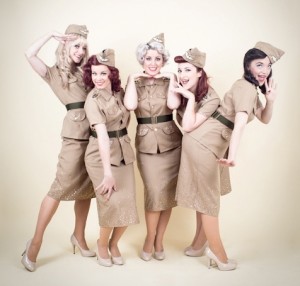 Take a burlesque class/See a burlesque show
Alright, I admit it's a bit of a special one on this list, but nothing will get you in a better mood faster than getting your burly on. Whether you're watching performers strut their fabulous selves or actually having a go at it yourself, burlesque is an awesome mood booster.