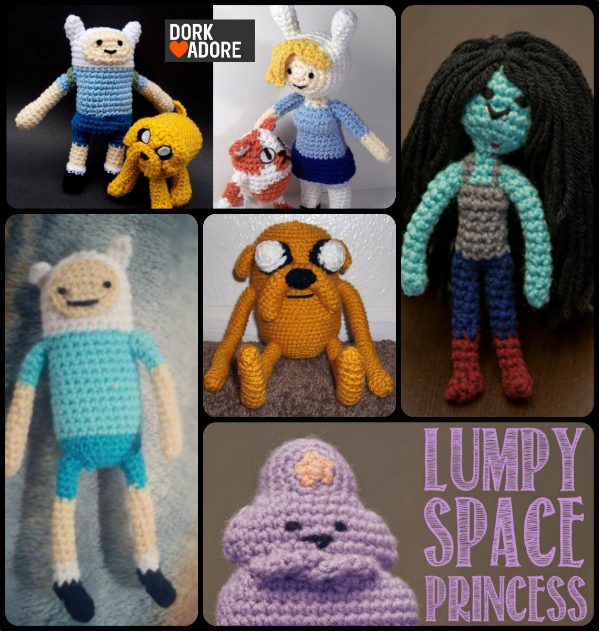 If you've not heard of Cartoon Network's brilliantly bonkers Adventure Time, then I suggest you catch up because you are missing out.
And if you're already a convert, then oh my glob, you're definitely going to love these Adventure Time amigurumi patterns. Yes, now you, too, can crochet yourself your very own Lumpy Space Princess (and why wouldn't you? LSP is awesome).
Adventure Time amigurumi dolls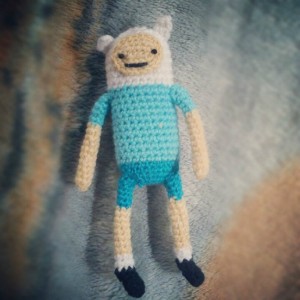 The Doll Shlop's Finn The Human amigurumi Pattern
There are a lot of Finn The Human craft patterns on the internet – which isn't that surprising as he's the show's main character – but it does make it hard to narrow it down to just one or two. This one from The Doll Shlop is a rather easy one, but I'd not recommend it for beginners. So if you're an amigurumi whiz, go for it.
There are also plenty of patterns which allow you to make your own Jake The Dog, Finn's companion. Again, hard to narrow it down, but I quite like this one which I found on Instructables.
Finn, Jake, Fionna and Cake amigurumi on Instructables
Another take on a Finn and Jake pattern, this time with the addition of their genderbent counterparts Fionna and Cake the Cat. This one sounds a bit more suitable if you're a beginner, as Finn and Fionna are done entirely with single crochet.
Princess Bubblegum amigurumi pattern on Ravelry
This one of Princess Bubblegum on the other hand, requires some knowledge of technique. The downloadable pattern (Not free – it costs $6.99 but is a very good investment if you want to try your hand at something trickier) features a whopping 23 pages of step-by-step instructions and comes with pictures to give you visual guidance.
Like I said, a bit trickier, but probably well worth it if you're a bit more of an advanced crocheter.
Marceline the Vampire Queen amigurumi pattern on Ravelry
This pattern of Marceline the Vampire Queen makes her skin look a little brighter than on the show, but the result will still be distinctly Marceline. The pattern goes for $4.00, and will make for a finished figure of about 7 inches tall, not including the volume of hair.
Lumpy Space Princess amigurumi on Craftsy
LSP practically begs to be made into a cute amigurumi doll, and, as with Jake and Finn, there are plenty of patterns telling you just how to do so. I like this one, found on Craftsy, and designed by Alison McDonough who also designed the Marceline pattern.
Adventure Time crocheted accessories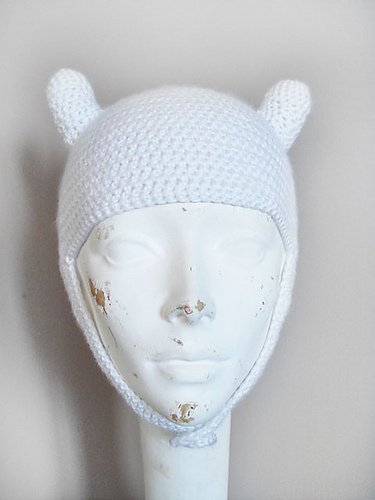 But if you're not in the mood for making Adventure Time dolls, never fear – have a go at making Adventure Time accessories.
Lumpy Space Princess hat pattern on Craftster
Lumpy Space Princess also makes for a pretty good hat pattern, like this one on Craftster. Apart from the lumps, band and arms (which are in double crochet), this hat is in single crochet and medium-sized for kids. If you're clued up on how to adjust a pattern to size, you can basically make one for every member of your family. Watch how happy they'll be…
Crochet BMO scarf tutorial on Red & Rosy
Seriously, I can't handle how cute this scarf is. The tutorial is in US terms, but the result is absolutely adorable – and designed by an absolute beginner.
Finn's hat crochet tutorial on Ravelry
And, of course, there are plenty of tutorials knocking about for Finn's trusty bear hat. Absolutely essential stuff for Adventure Time-loving crafters, and makes a pretty good present for fans of the show.
Check out our Craft section for more geek craft patterns and ideas.
More Patterns